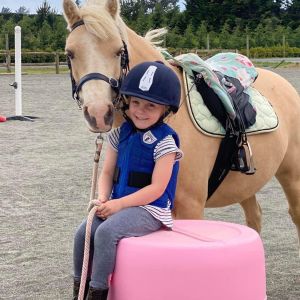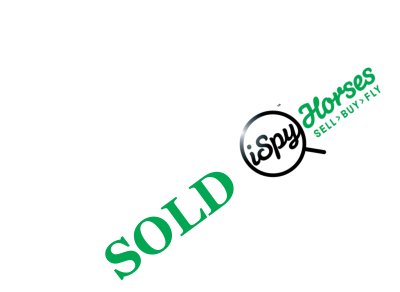 Pony for sale
---
BEST EVER BEGINNER PONY + MORE
Age
Discipline
First Ridden , Pony Club, Showing.
Height
45.87 Inches | 116.5 Centimeters | 11.2 Hands
Breed
Price
Sex
Location
Listing ID:
Views:
---
THE DREAM PONY THAT IS IMPOSSIBLE TO FIND
Absolutely worth his weight in gold, this gorgeous pony is safe and happily first ridden even by a very young child. He is incredible for our wee girl but now she's ready for the next stage. At the age of five, she could barrel race him, ride in rallies at PC not on the lead, and it doesn't matter what goes on around him, he is almost completely bomb proof, 'almost' being said as I do not want to misrepresent him in any way. But we have found him to be unfazed by almost everything, as much as any pony owner could possibly hope for.

Small children can handle him. He is easy to catch and lead and tie up. Super easy to load and unload from the float and travels well. Has never kicked or bitten or taken off with our wee girl or given her a fright in any way. She can easily lead him around and load him into the float herself.

His hooves are great, and he is perfect for his trims. Tetanus up to date and his selenium levels checked every year when he gets his teeth done. He has never foundered, and is in great health.

Dewey has been great to pony off my horses and loves to get out hacking on or off the lead. Great on the roads.

I have taught many kids to post on this pony, he is voice command on the lunge. He is super at teaching kids to learn the basics then to quickly transition to riding off the lead. Our daughter learnt to canter on the lunge. and is now cantering on her own and jumping small jumps.

Multi Champion Utility Pony & member of Otago Southland Pony Club Dressage Champs winning team with a counting score. Ridden by five-year-old off the lead. Has also done barrel racing at rodeos in his previous homes and was ridden at Canterbury A&P amongst all size hunter ponies by a young boy.

I will only sell him to a knowledgeable home that will cherish him like we have. I will have one sad little girl when he goes! He truly is a gem of a pony who has kept our wee girl safe.

I have hundreds of photos and videos that I am happy to send to people via messenger. CONTACT SELLER. Dewey will come with his covers, show sets & bridle.