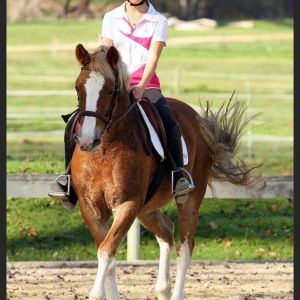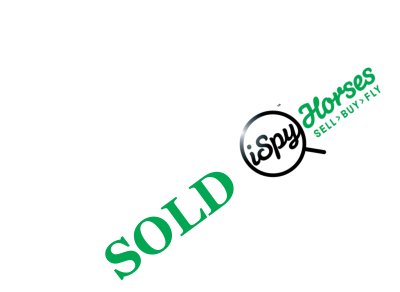 Pony for sale
---
Gorgeous Connemara Mare 143cm
Age
Discipline
Hunter, Pleasure Horse, Pony Club, Show Hunter, Show Jumping, Showing, Trekking.
Height
56.3 Inches | 143 Centimeters | 14 Hands
Breed
Connemara, Crossbreed, Crossbreed.
Price
Sex
Location
Listing ID:
Listing Type:
---
Kracka - Krackatoa Princess

Gorgeous 143cm (Max Category B Show Hunter) 9-year-old Connemara Mare.

Kracka has been professionally schooled in all disciplines and is now looking for a new rider to have fun with!
Kracka attended a full season of Pony Club last year and showed talent in dressage, show hunter and cross country - All Round Pony. She is ridden in a snaffle and for the more junior rider can be more 'whoa than go' or more forward for an established rider.

We feel Kracka is best suited to a child who has the basics established and a knowledgable horsey home, due to her age.

Happy to hack out alone or in a group. Great to float, truck, worm and trim. Like a lot of ponies does best when grass restricted during the spring.

Very sad sale - Currently in light work for sale.