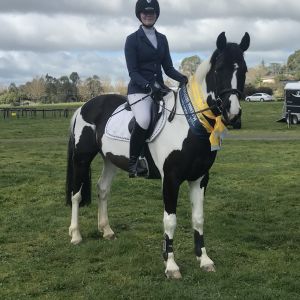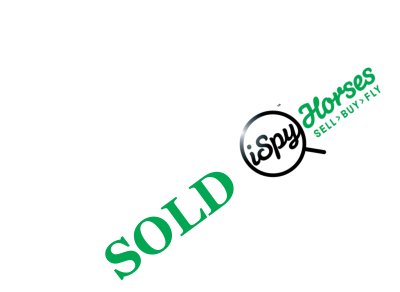 Pony for sale
---
Talented competitive young pony
Age
Discipline
Eventing, Pony Club, Show Hunter, Show Jumping.
Height
57.48 Inches | 146 Centimeters | 14.1 Hands
Breed
Price
Sex
Location
Listing ID:
Listing Type:
---
Call me Pengu (Poppy) – Poppy is a northland bred 5 year old pony standing at 146.5cm however we except that she will grow to full size. Poppy is a genuine, safe and extremely talented pony. She takes care of her rider and will jump from any spot and is not fazed by any scary fillers or tricky combinations, she just works it out, point and shoot and she'll find her own stride and spot.

We have had Poppy as a green broke 2 year old and has been carefully produced by us, she has recently completed the WEC showjumping series for two champions and a reserve, consistently jumping up to 80 cm. She has been training higher and is now more than ready to step up competitively. Poppy loves her job and is a very consistent and competitive pony, turns on a dime and will be very competitive in jump-offs.

Poppy is a forward-moving pony and as such will require a competent, confident rider who won't be fazed by this, she would ideally suit a pony rider wishing to produce a young pony further. All the basics are established and she is fit and ready to progress through the grades. She has been to pony club camps, clinics and has dressage and cross country schooling, while she loves jumping she would be competitive in any chosen discipline, Poppy is very bold cross country, water jumps are no problem at all.

Poppy is very easy to have around, perfect for the farrier, dentist and no problems floating or travelling, she has been clipped but is very weary, this will get better over time. Very low maintenance can be barefoot, currently shod in front, she has never been lame nor had a sick day since we have had her, an absolute dream to take out and about. Great to catch, not mareish at all and extremely affectionate, loves her human family.

All the hard work has been done, If you are looking for a pony with lots of potential then Poppy may be for you, she is young so will not be suitable for beginners, she will come with a full set of rugs and her show bridle.