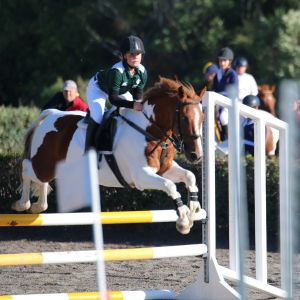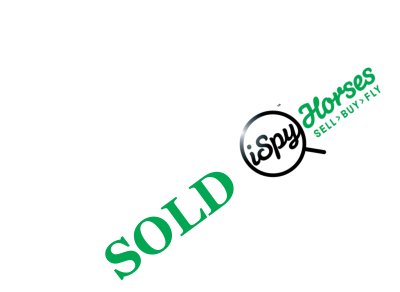 Pony for sale
---
Talented Jumping Pony
Age
Discipline
Hunter, Pony Club, Show Jumping.
Height
52.36 Inches | 133 Centimeters | 13 Hands
Breed
Price
Sex
Location
Listing ID:
Listing Type:
---
PRICE REDUCED- This boy needs to find his next Jockey as rider has moved on to a full size pony.
Talented Jumping Pony-
Kaieto Tiki Tane- 133cm 13hands, 10 yrs, Stationbred X.

Before coming to us Tiki was used as a pig hunting pony by an elderly man. He is very sure-footed, and a safe sensible ride on steep hill country. In his time with us Tiki has hunted, where he was very sensible with my 11yr old daughter and did not get heated. He has attended pony camps, horse sports, Interschool events, A & P shows, and has been extensively farm hacked.
He has SJ up to 90cm, done SH, RTR, working hunters, games, and Pinto ridden and In-hand classes. In the 2 years that he has been with us, Tiki has had some outstanding results, especially in the Working hunters, Hunter jumping and Pinto classes, qualifying in all of these disciplines for HOY 2020.
Tiki is good to shoe, float, drench, etc.
Tiki is a special boy, and needs a child that is confident but kind- he is very intuitive to his rider, and will only go to the right match.


2019-2020 Highlights-
Masterton A & P Show – Champion Working Hunter & Champion Hunter jumping Pony.
Wairarapa A & P Show – Champion Working Hunter
Feilding A & P Show – Champion Hunter Pony U138cm
Central HB A & P show – 1st CAT A High Points
Alfredton HS- Champion RTR Pony U138
Hawkes Bay Showing Champs – Champion Ridden Pinto Pony
Pinto Society Show – Champion Ridden Pinto Pony
HOY 2020- 5th Working Hunter pony U138
-2nd Hunter Jumping pony U138
- 6th Ridden Pinto Pony of the Year.