A PONY NAMED LIGHTNING PART SIX
---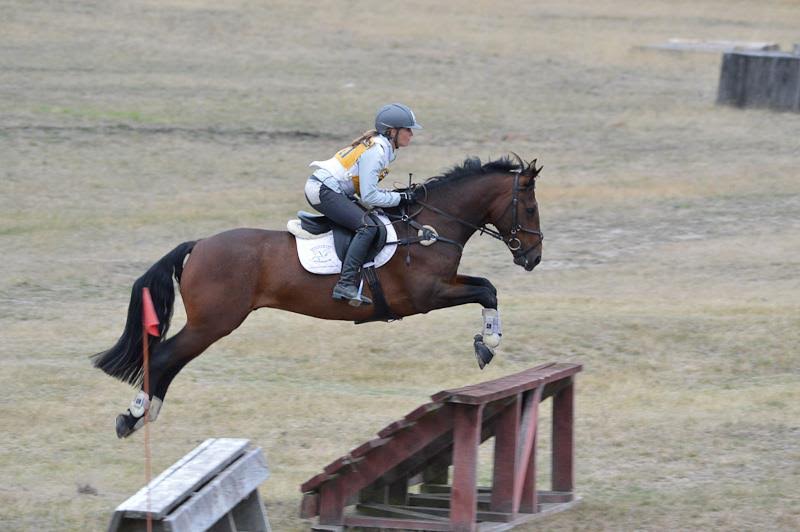 Given that Lightning,in a disastrous eight seconds of bucking, had proven himself to be a potential rodeo pony and possibly dangerous, I was now having to find a suitable boot camp for him to go to. In all consciousness, I could not even consider allowing any young rider to take Lightning to pony club or do anything with him at all until he had been professionally schooled and given the all clear. The bucking exhibition that with great delight and much satisfaction, he had treated us all to, alarmed us and I seriously wondered if he was always a problem and that up until now we had just been lucky. After a great deal of searching, I was put in touch with Oliva Robertson, who was just starting out in her professional riding career. Everything about Olivia was going to be absolutely perfect except for one giant hiccup – she lived in Christchurch. This meant a trip to the far end of the North Island and then a trip across the ditch to the South Island and beyond. I was also rather hesitant because people seemed to be leaving Christchurch, after the recent serious earthquake there tragically killing many, not moving to there. However, Olivia was so highly recommended by Clarke Johnstone and his family, I decided this trip had to be done. I was in the UK watching the Rio Olympics when Lightning and another horse of ours that also required schooling, made the trip, arriving safely two days later.
In Olivia's words, "Lightning was always a dude. Like he'd been on this planet before. And he never did buck."
Olivia took Lightning to several twilight eventing competitions at McLean's Island where he always tried really hard for her and he had some good results. The ultimate was when he won the South Island 4 year old Eventing Series. During this time, Olivia declared Lightning to be 100% reliable, and we now had to find a pony clubber for him. Not an easy task and quickly put into the too hard basket.
I had returned from London and was at Woodhill Sands watching one of our horses competing, when Clarke and I were having a quick catch up, alongside one of the dressage arenas. We sat on a picnic table, chatted, drank coffee, and made plans for our horses. I was conscious of the time and about to leave when, Clarke asked, "What are you doing with, Lightning? You'll have to keep him going now that Oliva's doing such a great job with him."
I rolled my eyes heavenwards, and shrugged. Simultaneously, we both turned to stare blankly into the arena directly in front of where we sat, as if seeking inspiration, and we both gasped in unison, "Lightning!"
Right before us was this dot of a girl riding a dressage test on her gorgeous Appaloosa that as it turned out, she had broken in and done all the work on. Clarke said he had never seen such a young child riding a dressage test so effectively or accurately. I agreed. We watched Fenella Carter and her gorgeous pony, Apple Mac, complete their test and, rather than leave, I hung around and waited until I could get this child's name and maybe meet her family. Sure enough, as if this was all meant to be, I ran into her mum and dad, Debbie and Dan Carter. In no time I had convinced them that taking Lightning on could be a great idea for Fenella. I promised to help with costs, and a trip to meet Lightning in the South Island was quickly arranged. Looking back now, this was one giant leap of faith by Debbie and Fenella. It was quite possibly a move that some would call crazy. A bush pony from Gisbourne, who could have a bucking problem, that may or may not be sorted, no real results to speak of, had this enthusiastic mum and daughter team hopping on a plane and flying to Christchurch.
© iSpyHorses 2016
---