---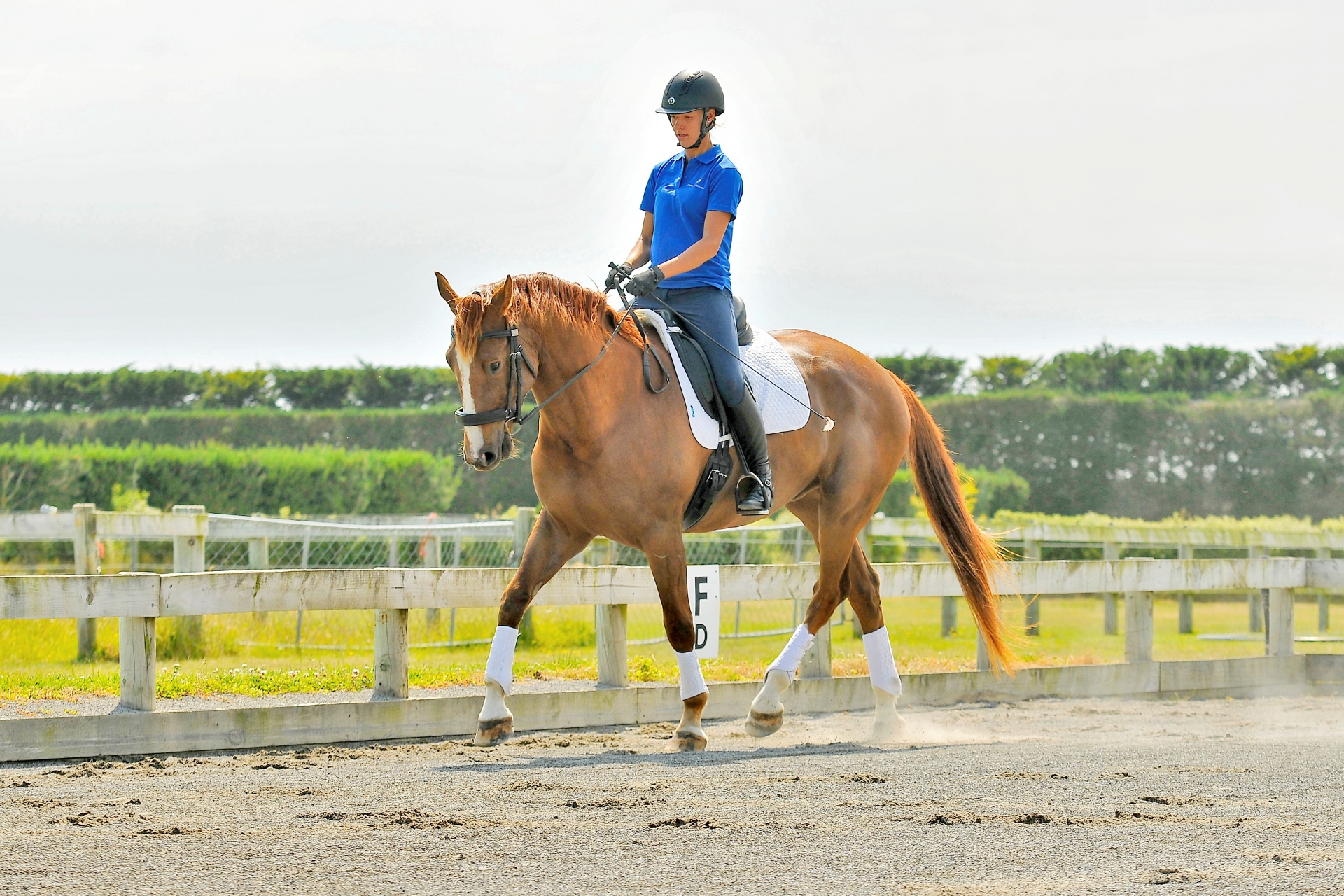 iSpyHorses -- Mon, 30-Dec-2019
Christmas brought with it extra excitement for Wellington rider Jaimie Mulholland who has been accepted into Canterbury's Dressage Academy.
---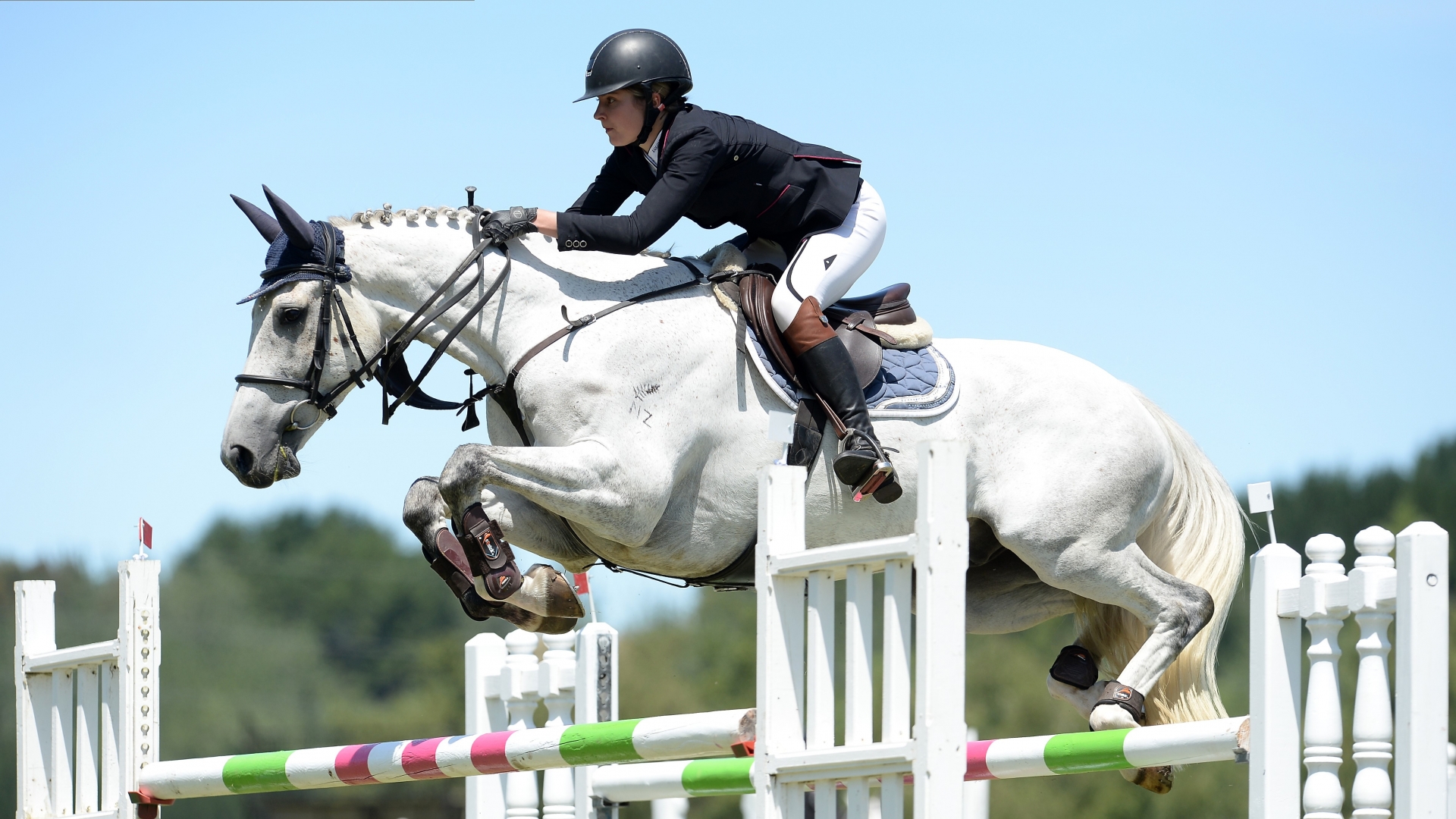 iSpyHorses -- Sun, 22-Dec-2019
Taranaki horsewoman Nakeysha Lammers had lady luck on her shoulder today when she rode Balboa NZPH to a super win in the Events Capital TDC CSI1* 1.4m on the final day of the Taupo Christmas Classic. They were the only ones in the 30-strong class to go double clear over the two rounds, but certainly gave the last fence a rattle en route to victory. In the opening round, just three combinations were all clear over the Philippa Howells-designed course, with another 10 on four faults, however, just 12 opted to come back for the second where again the rails tumbled. Nicola Hammond (Cambridge) lived up to her speed record, once again clocking the fastest time of the....
---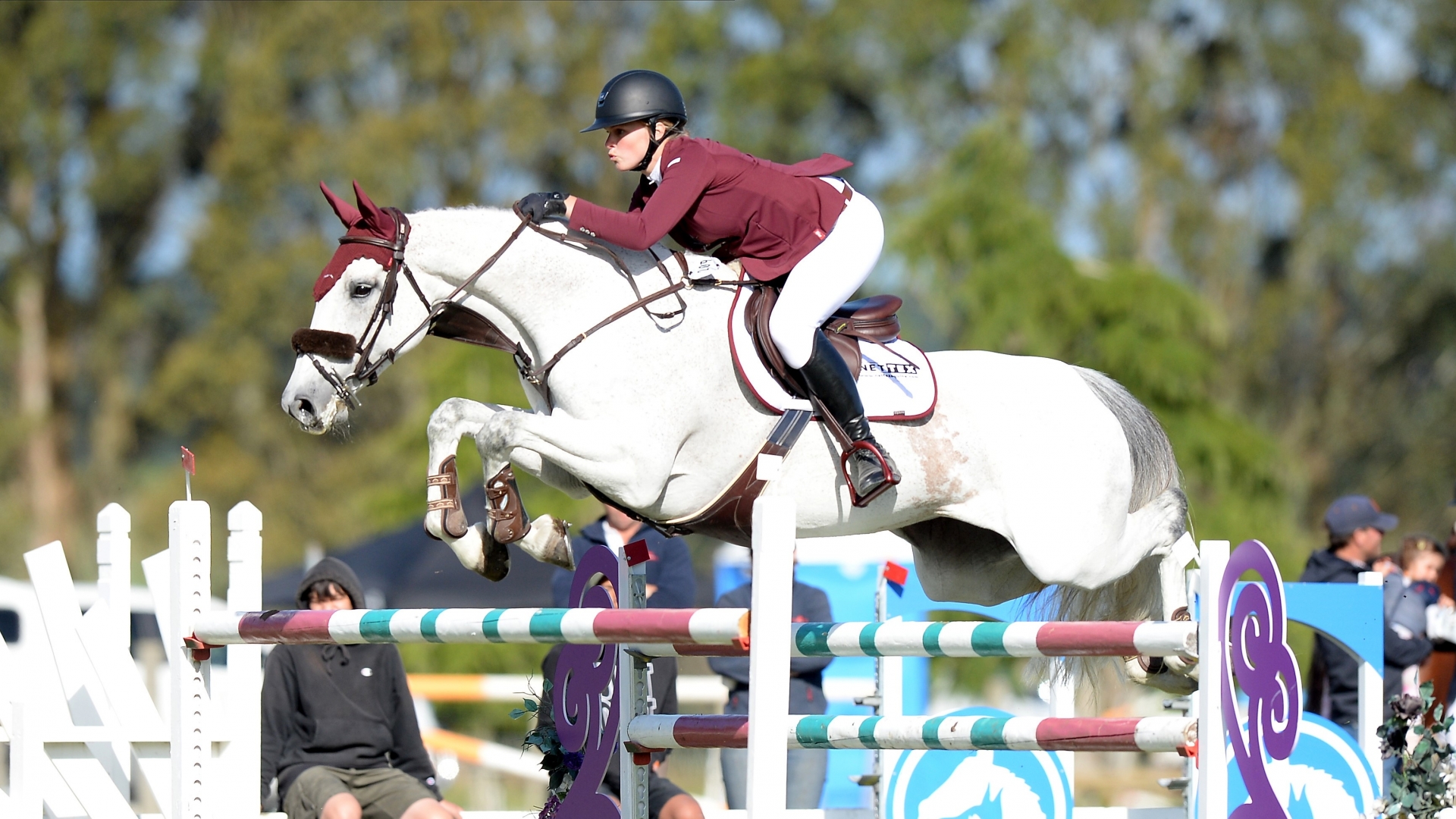 iSpyHorses -- Sat, 21-Dec-2019
Bird and Cassina Fly to Victory in World Cup at Taupo
Kimberley Bird and her 10-year-old mare Cera Cassina bagged a career highlight this evening with victory in the fourth round FEI World Cup at the Taupo Christmas Classic. It was just their second start in New Zealand's toughest showjumping series with 13 of the nation's best lining up to be challenged by the Gary Sinclair-designed course. And challenge them he did, with none going clear in the opening round. Sitting on four faults were Kimberley (Ashburton), Melody Matheson....
---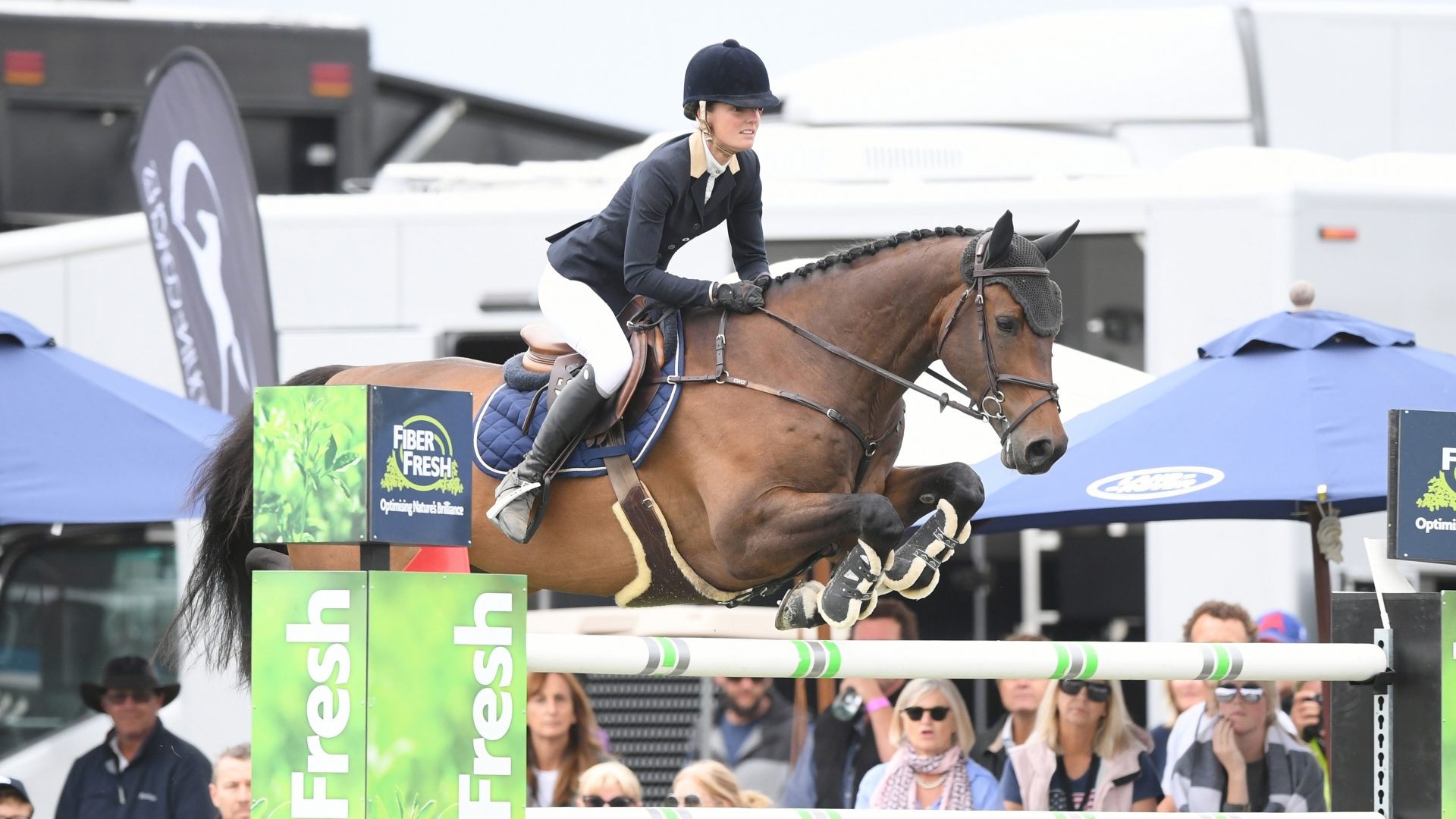 iSpyHorses -- Wed, 18-Dec-2019
Chasing Valuable Points at Penultimate World Cup Round in Taupo
Words Diana Dobson
It's turning into a battle royale at the top of the POLi Payments FEI (NZ League) World Cup series with the penultimate round this weekend at the Taupo Christmas Classic. Leading the charge is the very in-form Tegan Fitzsimon (Christchurch) aboard Windermere Cappuccino with two wins and a third from their three starts. It was this South Island combo that last season claimed the series among a heap of other wins, trophies and titles. The nine-year-old warmblood gelding is by Corofino II and only stepped into the World Cup....
---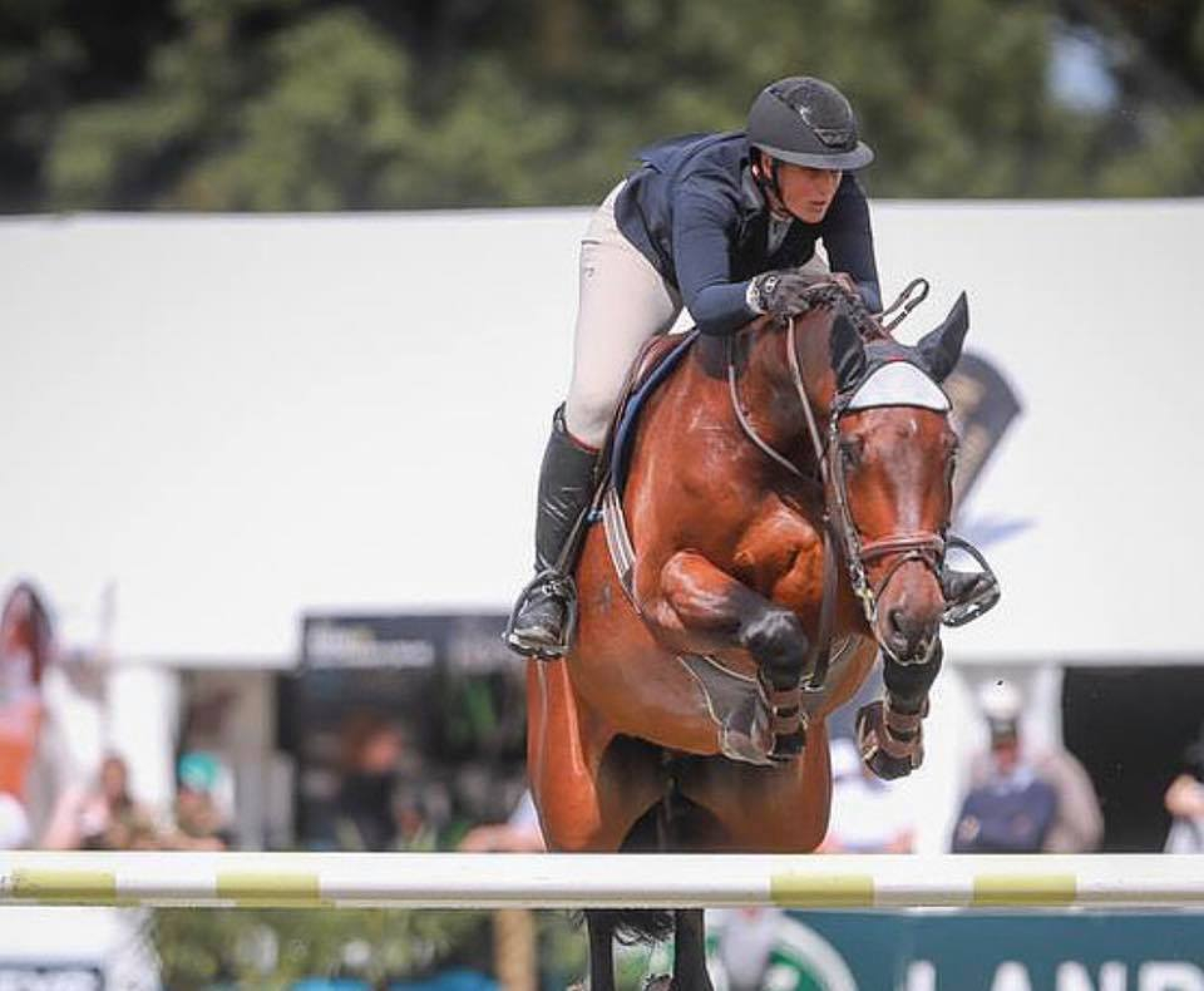 iSpyHorses -- Wed, 11-Dec-2019
iSpyHorses is excited to announce their sponsored team for the Takapoto Team Championship, which will be held at the Takapoto Estate Showjumping event on the 21/2/20 during the Takapoto Estate Show running through from 20th February to the 1st March, 2020.
iSpyHorses' team of 3 comprises of the high profile, talented, professional show jump riders, Tegan Fitzsimon, Brooke Edgecome (Zander) and Briar Burnett-Grant. These riders were the top 3 overall in last season's Longines FEI World Cup, and iSpyHorses has high hopes for a great result in the Takapoto Championship Team's event.
Not....
---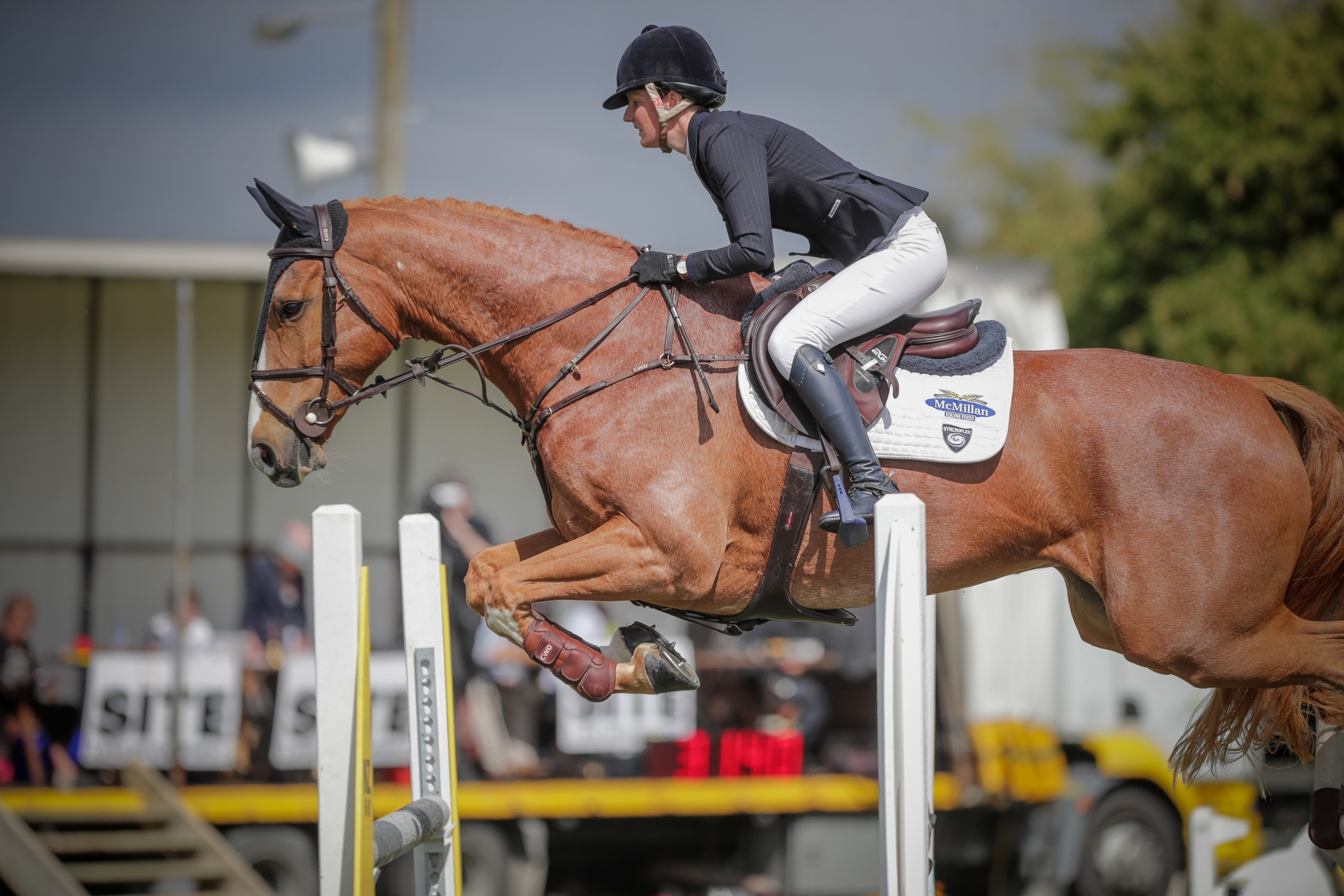 iSpyHorses -- Wed, 11-Dec-2019
New Zealand's equine stars of tomorrow have a chance to show their skill at the East Coast Performance Horses National Young Horse Show in Hawke's Bay this week. The annual event finds champions across the four, five, six and seven-year-old age groups in both showjumping and show hunter, and this year organisers are expecting up to 500 horses at the Hawke's Bay Showgrounds in Hastings. The show kicks off on Friday (December 13) and runs through to Sunday. Each day the age group classes will be whittled down as horses gather accumulative faults before Sunday's grand final. As well as championship crowns on the line, there are style prizes in each age....
---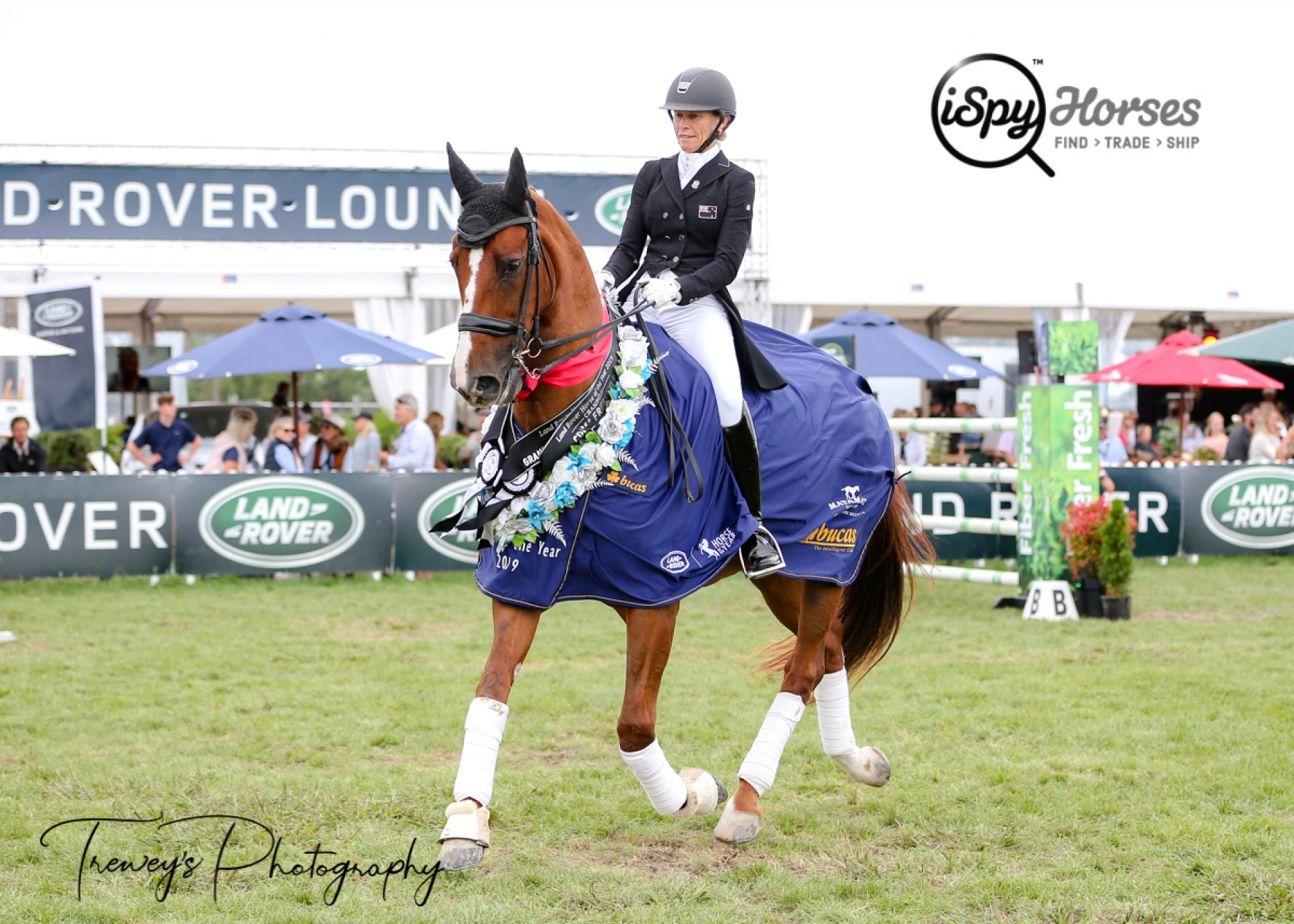 iSpyHorses -- Tue, 10-Dec-2019
Williamson Winging Her Way Back to Aussie for WC League Final
Wendi Williamson is heading back across the Tasman to take on Australia's best in the FEI World Cup Pacific League Final at the Serata Equine Victorian Dressage Championships next week (December 12-15, 2019). The environmental engineer from Kumeu is no stranger to tackling the top of her sport – in 2017 she and the late Dejavu MH won the Pacific League final and went on to compete at the FEI World Cup final in Nebraska, in the United States. In October she and Don Amour MH were second in the Grand Prix at the Sydney CDI-W and then set an Australian Grand Prix....
---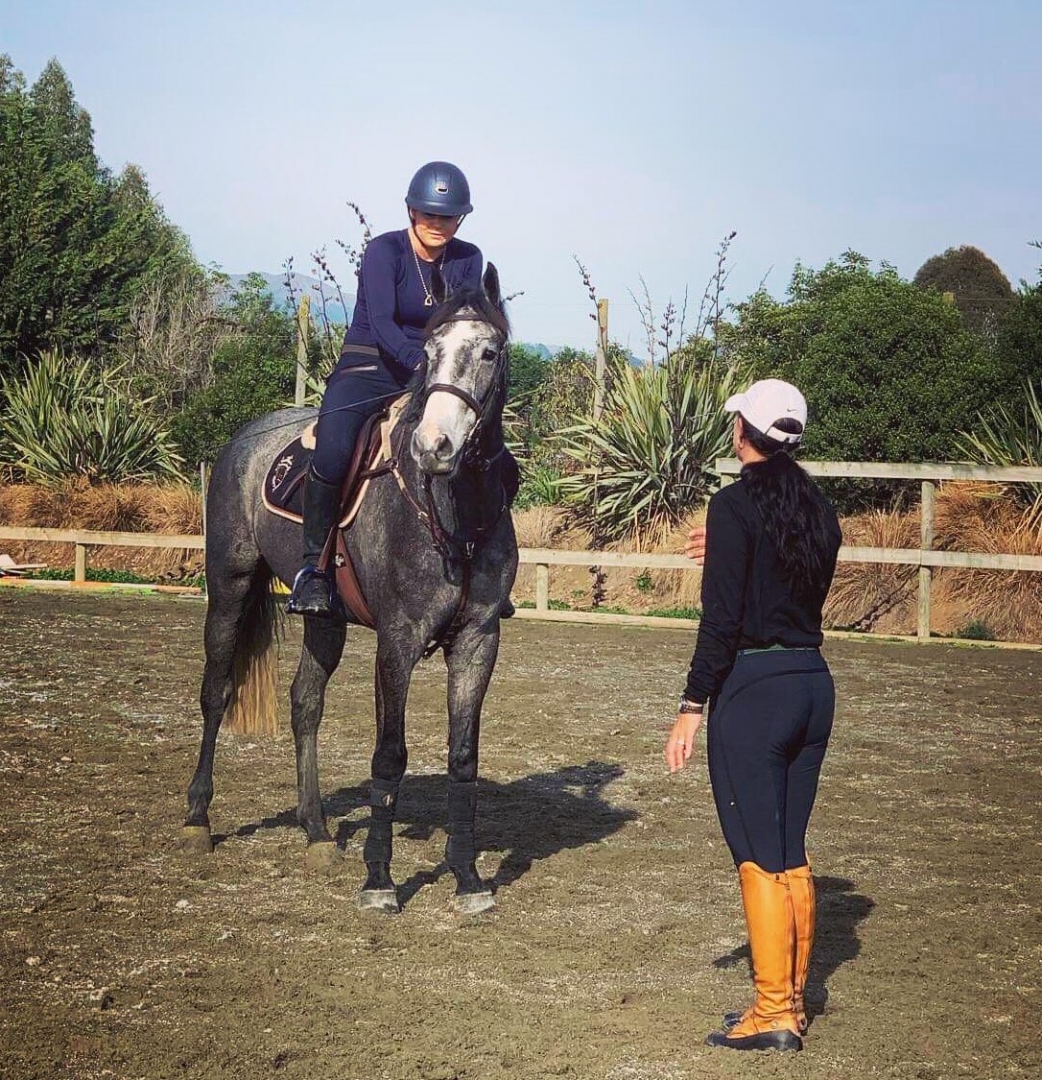 iSpyHorses -- Mon, 09-Dec-2019
Top showjumper, coach and horse trainer, Dani Maurer (28) is well known within the equestrian community, not only for her huge successes but also for her kind and gentle way with horses. She is based in Kaukapakapa, Auckland, on her parent's lifestyle property and regularly travels around NZ to one show jumping event after the other.
Competing with a team of 9, her signature, other than that she is rarely out of the placings, is perhaps that she wears different beautiful riding jackets to match the horse's colors and consequently is always professionally turned out and looking very classy.
It was not many months ago at NZ's....
---
Top