---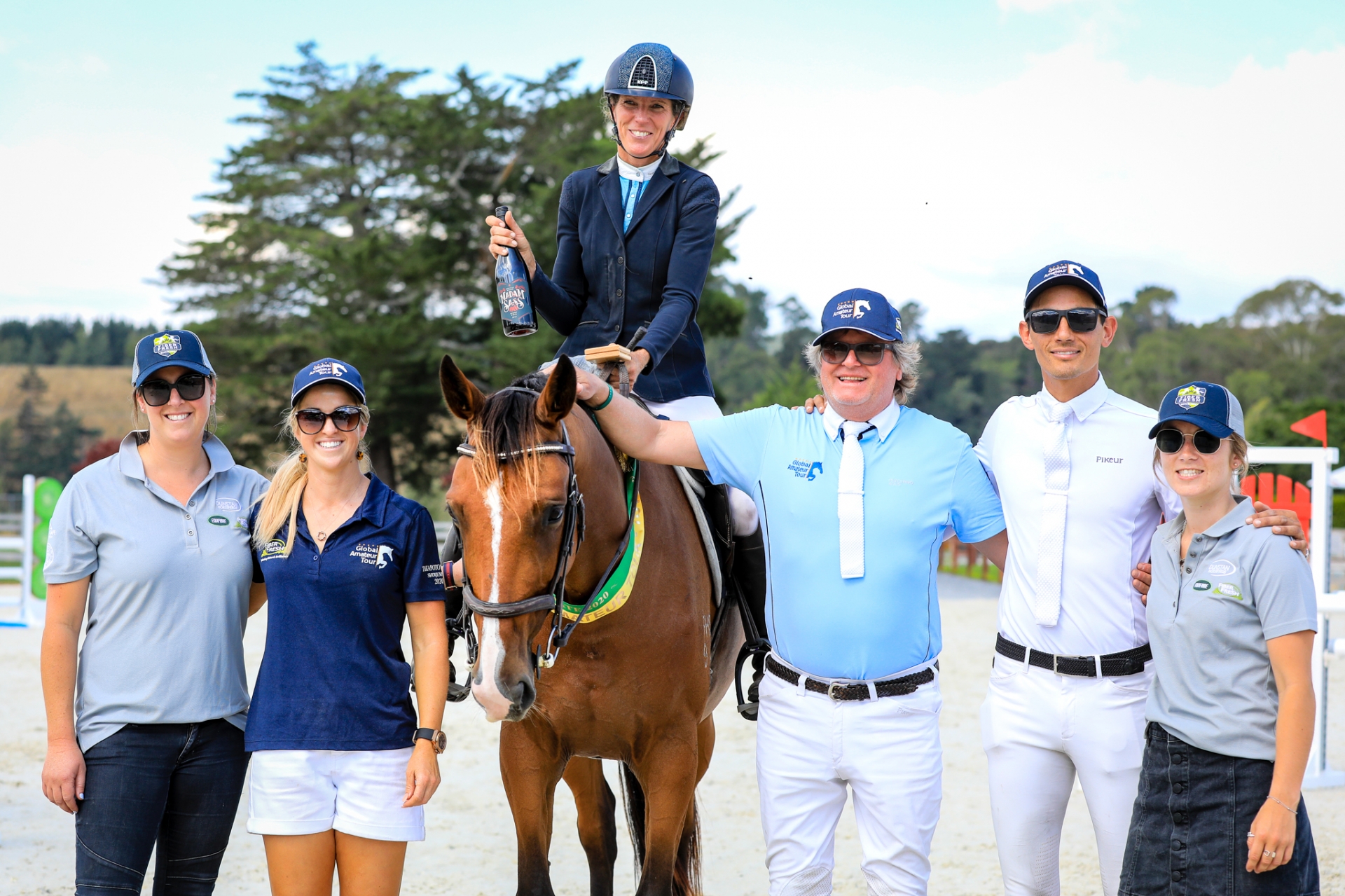 iSpyHorses -- Wed, 26-Feb-2020
Accomplished Horsewoman Takes Opening GAT Round at Takapoto Kate Hewlett is known for plenty in the world of horses – she's a trainer, a coach and a rider who has competed at the highest echelons of eventing, at Burghley and Badminton and was even long-listed for the Athens Olympic Games. But that was all a long time ago, and these days she's happier showjumping at the lower levels. This afternoon she and Kiwi Sunset headed home 46 other combinations to take the honours in the opening round of the Global Amateur Tour in the second week of Takapoto Estate Show Jumping on the shores of Lake Karapiro. She bought the horse as a....
---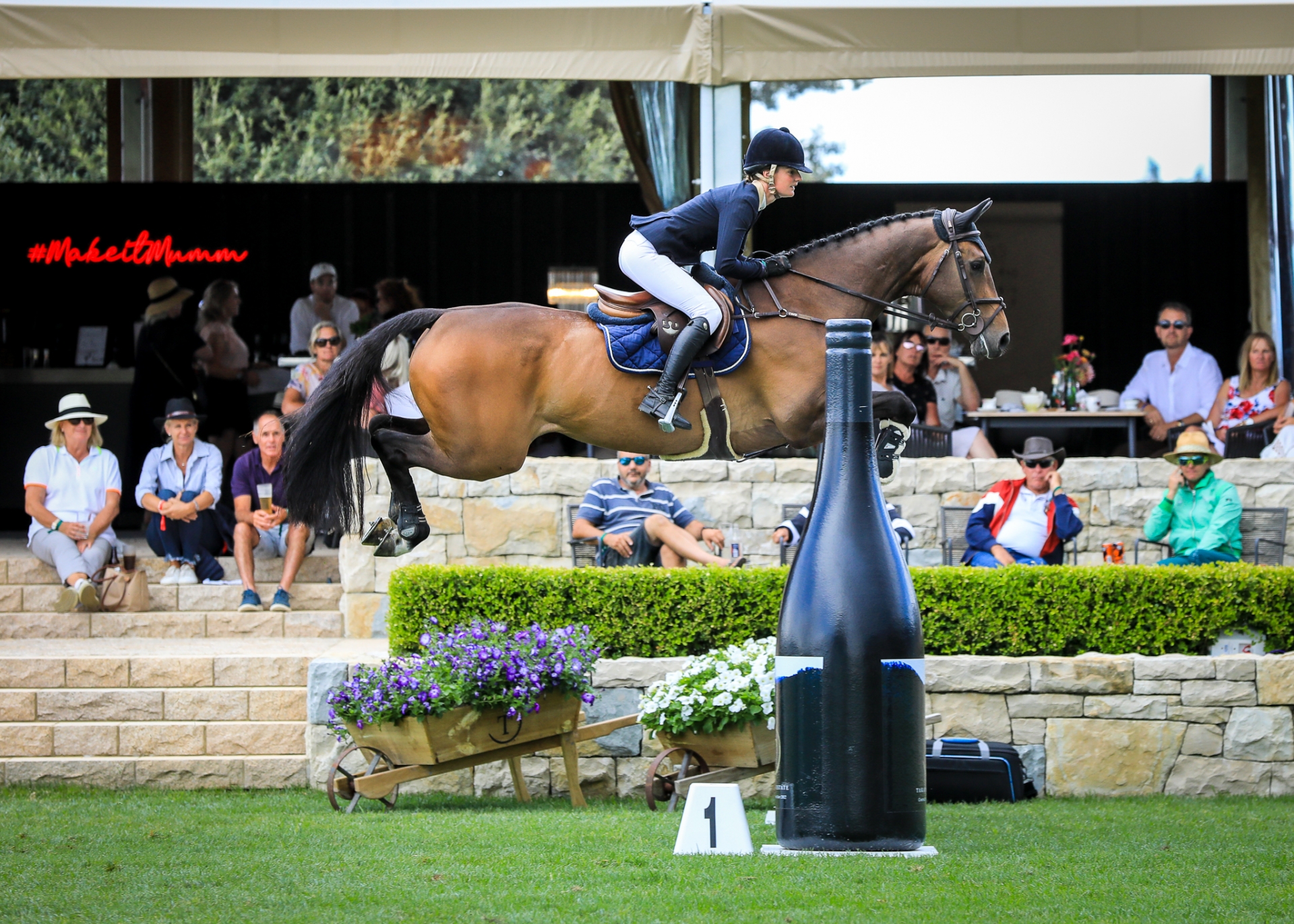 iSpyHorses -- Sun, 23-Feb-2020
Aussies Triumph in First Week at Takapoto
PICTURED Champagne fun on the podium of the Horse Grand Prix at Takapoto Estate Show Jumping (from left) third-placed James Paterson-Robinson (Aus), winner Tom McDermott (Aus) and runner-up Tegan Fitzsimon (West Melton).
Photo by Anna Rattray/Cheleken Photography
It came down to the perfect trans-Tasman battle for the biggest class of the opening week of the Takapoto Estate Show Jumping on the shores of Lake Karapiro this afternoon. Australian....
---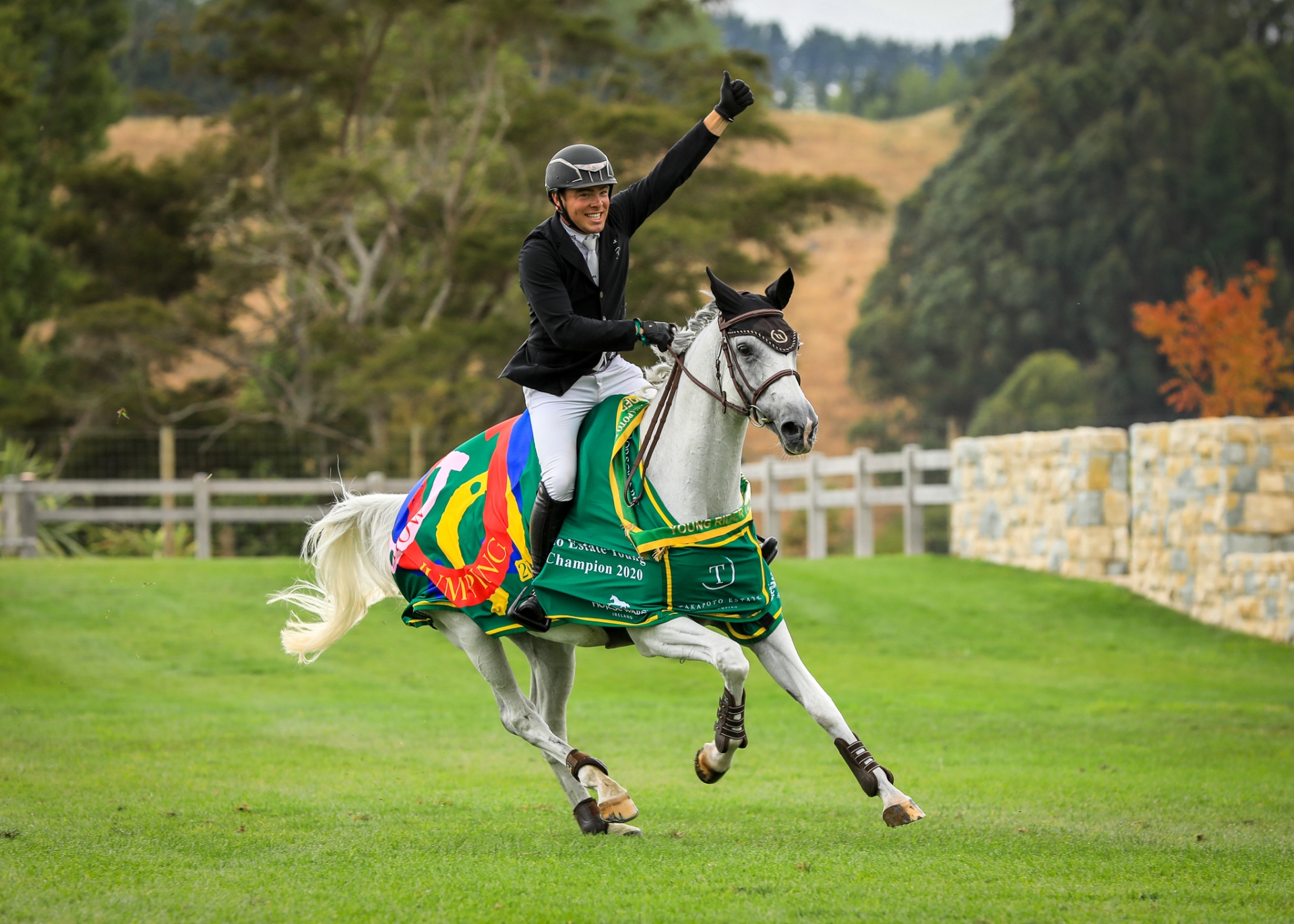 iSpyHorses -- Sat, 22-Feb-2020
Oli Aces Takapoto Young Rider
The cash-rich Young Rider class at Takapoto Estate Show Jumping lived up to all expectations and more this afternoon, with Oliver Croucher smoking a super-talented field to pocket the lion's share of the $12,000 prize purse. Twenty-nine combinations started the class with eight coming back for a speedy jump-off. Annabel Francis (Taupo) was....
---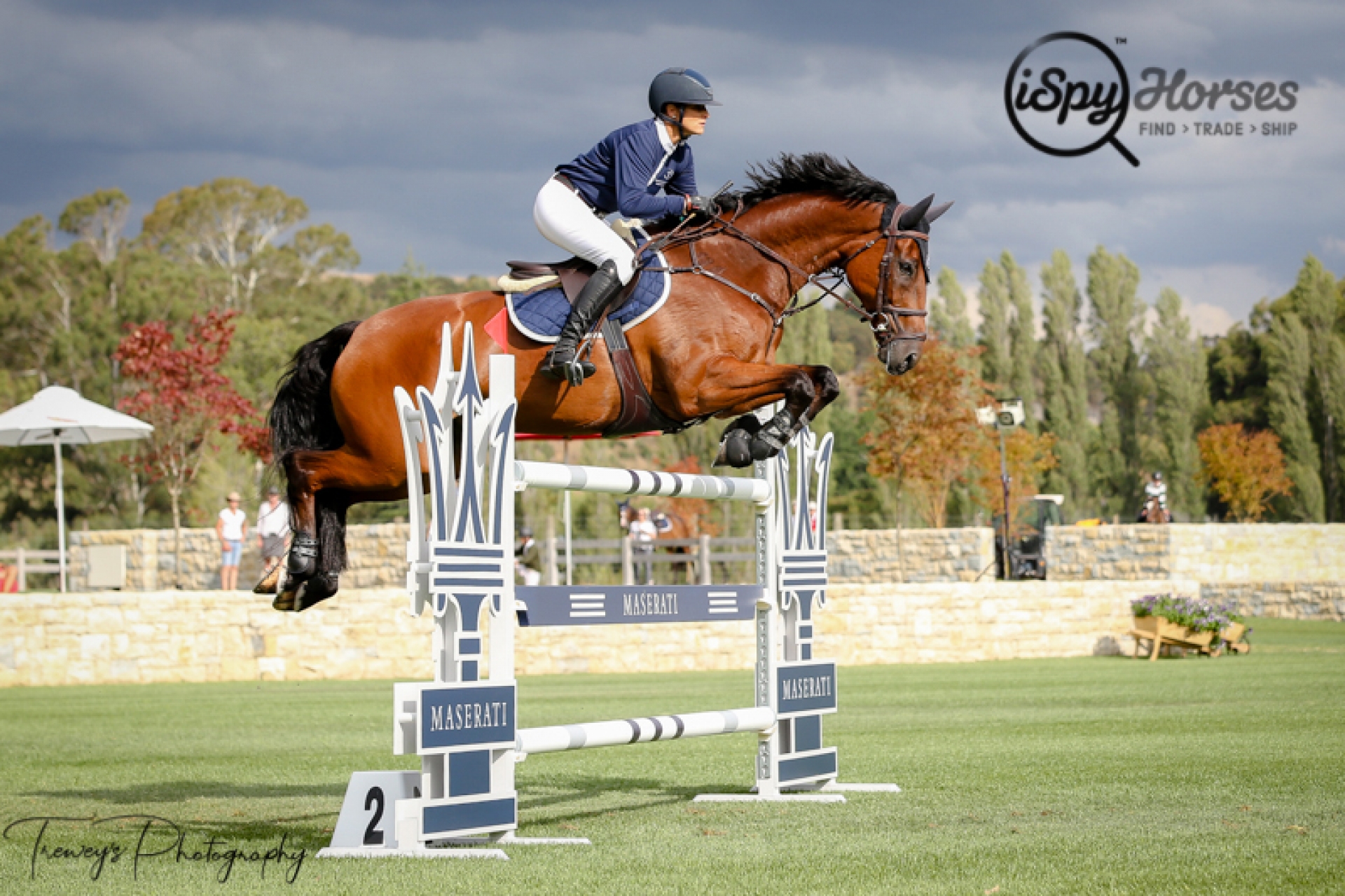 iSpyHorses -- Sat, 22-Feb-2020
"That was a good day at the office," said Amber Fuller who led her Australian Chatham Park crew to victory in the inaugural Takapoto Teams' Championship this afternoon (Friday). As expected, it turned into a ding dong Kiwi Aussie battle and it came down to the last two riders before the final placings were decided. New Zealand team iSpy Horses came in for second with Aussies AJTL in third and Waikato Equine Vets fourth. French course designer Michel Ismalun challenged the 12 teams of three combinations, all of whom rode the first round, with just the six best coming back for the second to decide who would ride off with the $18,000 winners' cheque.
---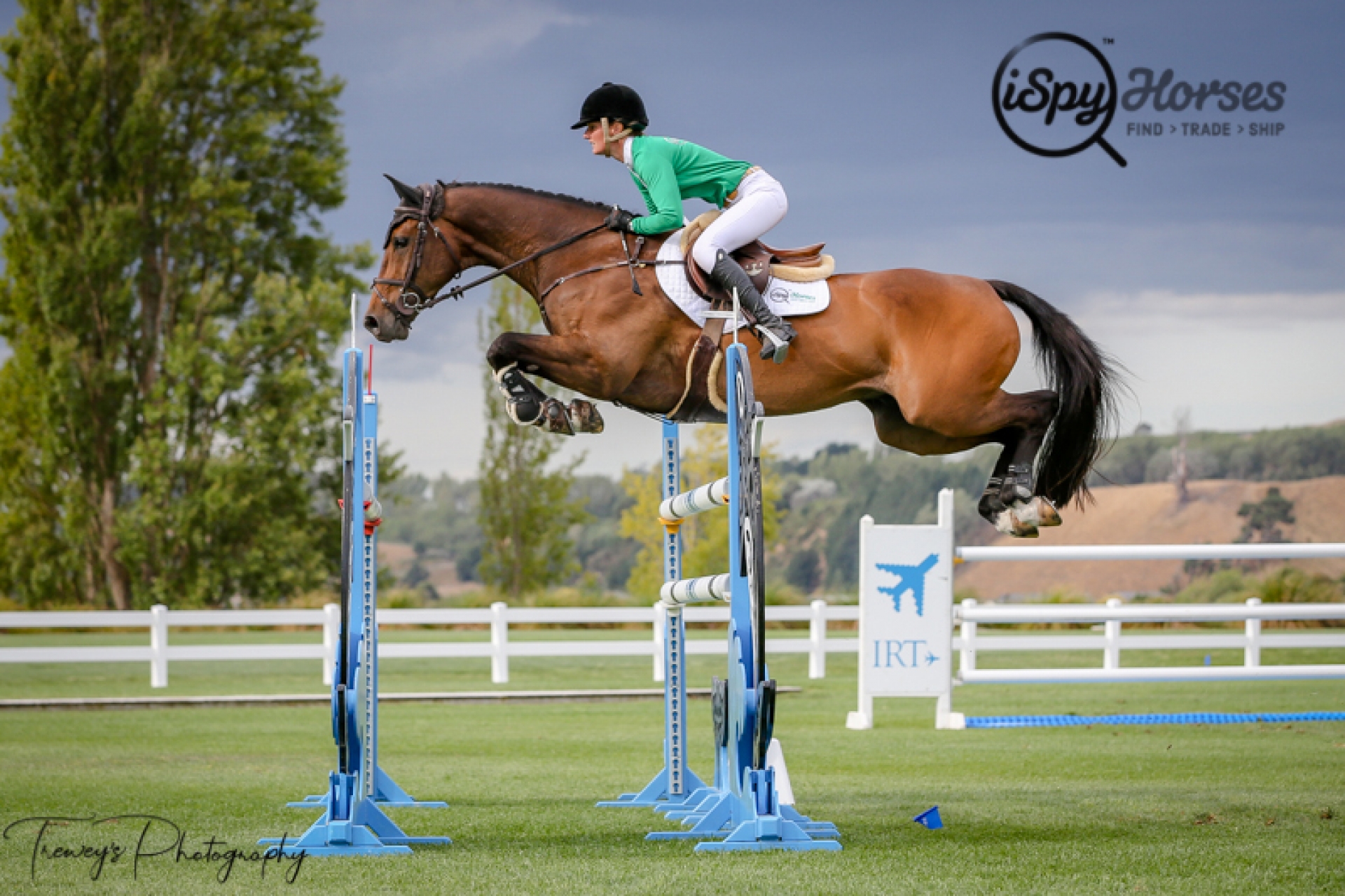 iSpyHorses -- Fri, 21-Feb-2020
When Brooke Edgcombe emailed me asking if iSpyHorses would consider sponsoring her show jumping team, I didn't hesitate. It was a no brainer. The other two members were Tegan Fitzsimon and Briar Burnett-Grant. Each of them would ride their top horses, respectively, LT Holst Andrea, Windermere Cappuccino and Fiber Fresh Veroana. Not only are these 3 riders outstanding competitors but they are also loyal supporters of iSpyHorses, often listing their horses for sale and right from when iSpyHorses began 4 years back. It was nice to be able to reciprocate with some support for them.
The competition, The International Teams Event at Takapoto....
---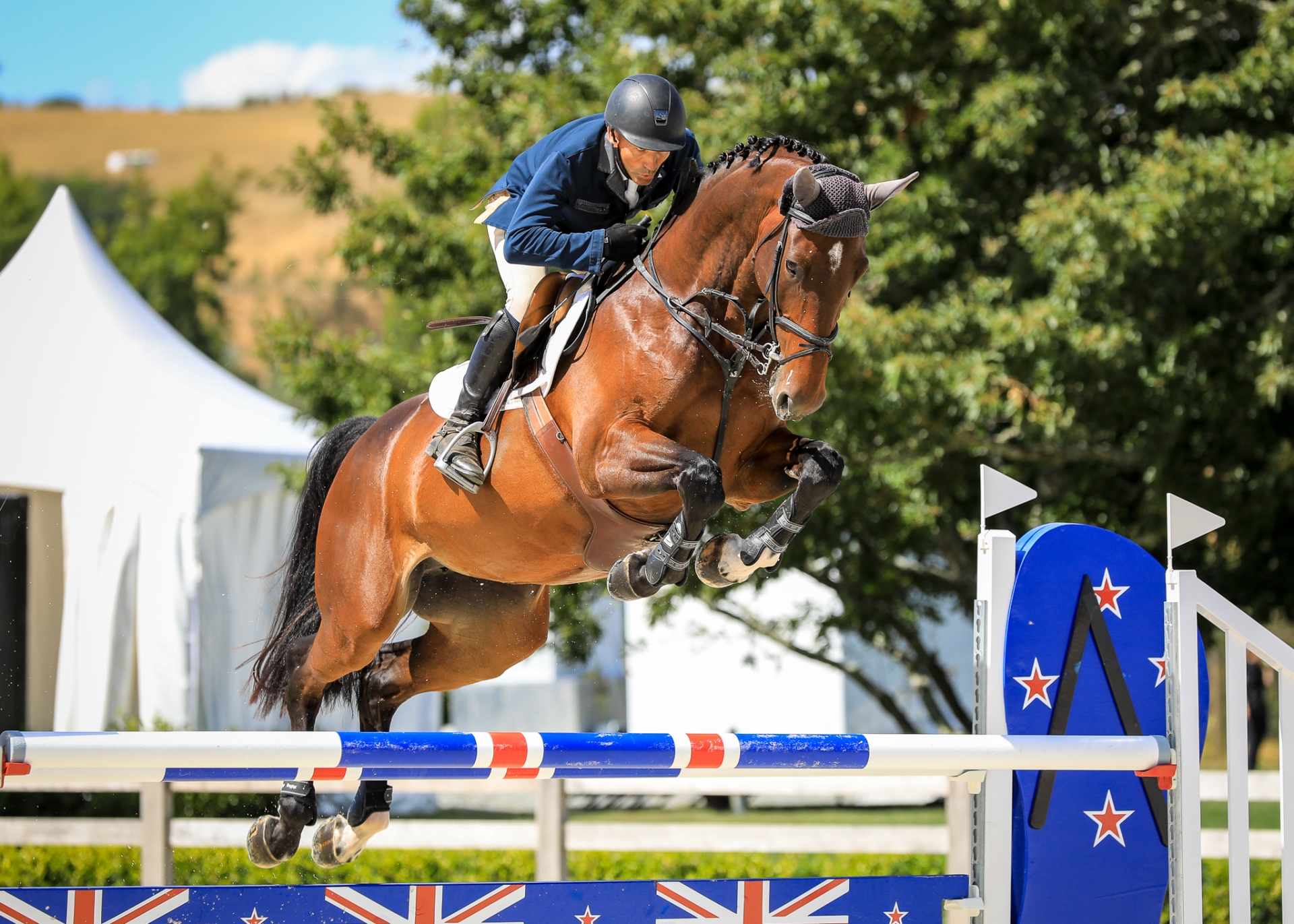 iSpyHorses -- Thu, 20-Feb-2020
The sun has set on a brilliant first day of competition at the Takapoto Estate Show Jumping event. The age group qualifiers which were judged by Travis Morgan and Vaughn Jefferis, provided some exciting glimpses as to what the future may hold for New Zealand show jumping. Phillip Steiner (Tauranga) and Cassina Dior were the stars of the Seven-Year-Old with Heloise Tolo (Wellington) and Heartline taking the Six-Year-Old, Kirk Myers (Hawera) and Blueprint the Five-Year-Old and Oliver Croucher (Cambridge) aboard Takapoto DC, Jaime Tiller (Cambridge) on Takapoto Sienna and Brooke Hawthorne (Cambridge) sharing the honours in the Four-Year-Old. Logan Massie (Dannevirke) managed....
---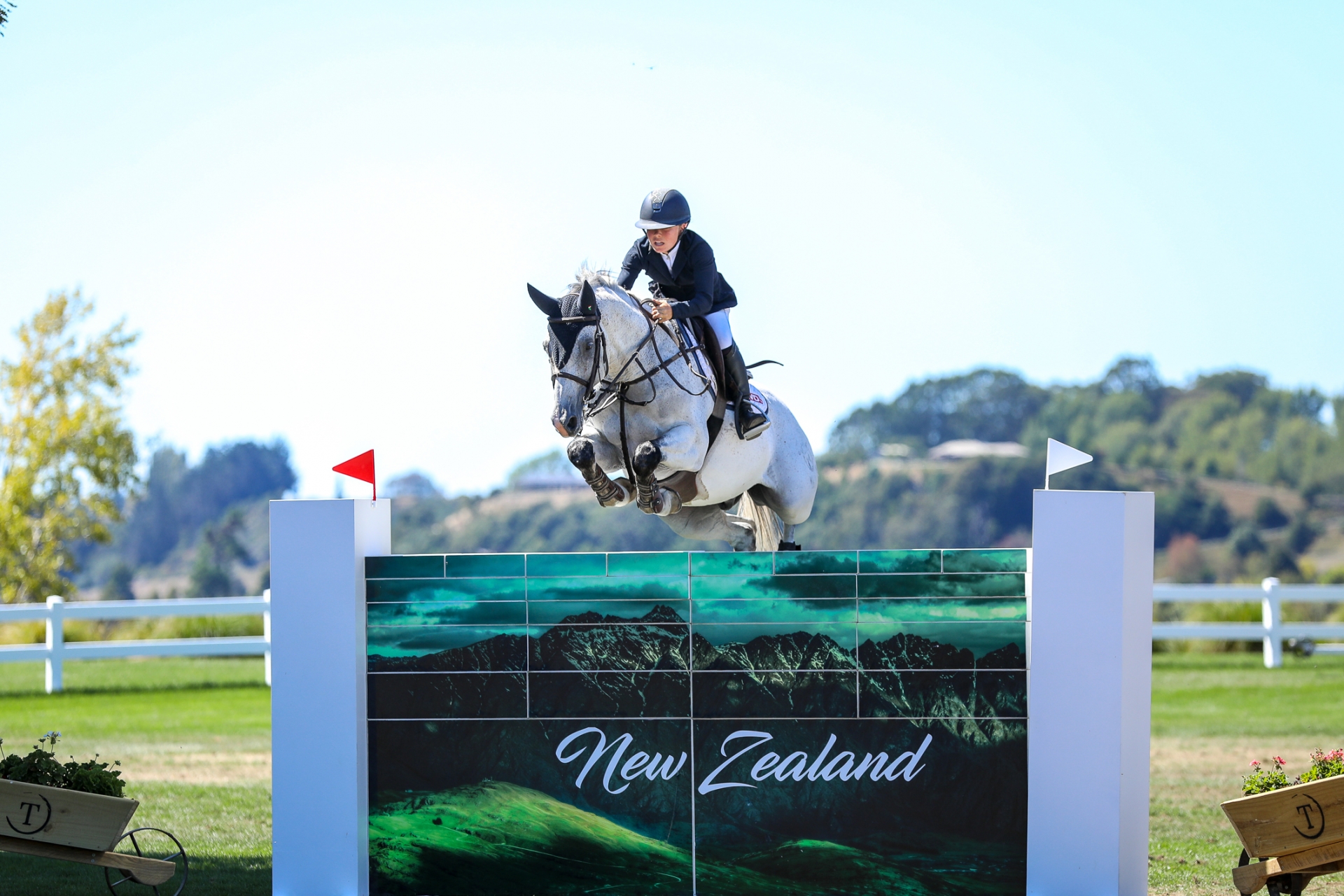 iSpyHorses -- Wed, 19-Feb-2020
Super Line-up of Internationals at Takapoto
New Zealand's most celebrated boutique show has again attracted a stellar line-up of the very best horses and riders from both sides of the Tasman. Takapoto Estate Show Jumping gets underway on Thursday at its very picturesque grounds on the shores of Lake Karapiro. It's no surprise there's so much interest, with riders vying for more than $306,500 in prize money across the two weeks of competition. The first week has attracted 435 horses, with 397....
---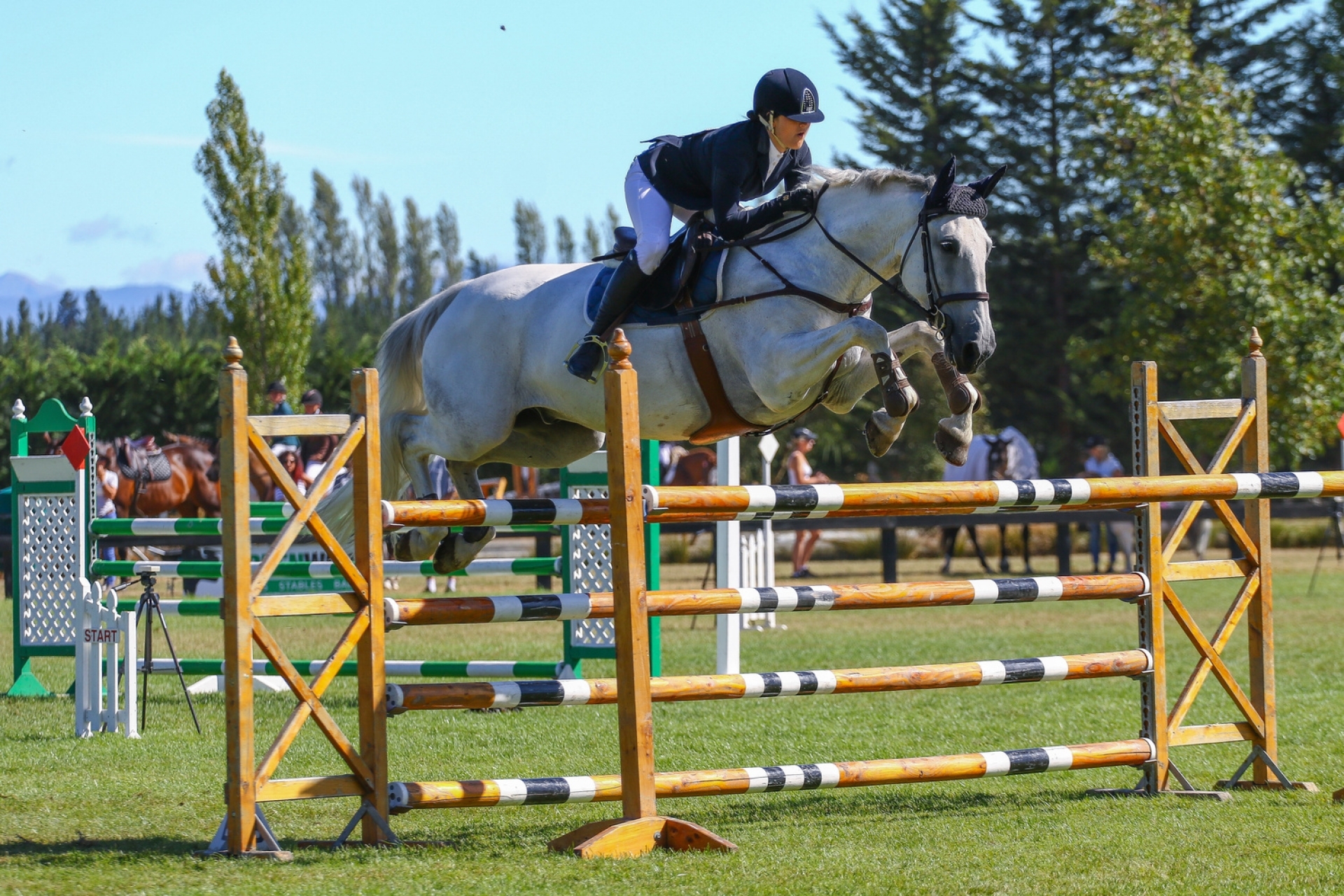 iSpyHorses -- Mon, 17-Feb-2020
ADVERTISE YOUR HORSE or PONY FOR SALE NOW AND
ISPYHORSES WILL FEATURE YOUR LISTING throughout the week of HOY via Facebook, Instagram and The LookBook newsletter.
If your horse/pony is listed for sale on iSpyHorses as a Premium or Super Feature Listing and is competing at HOY, we will feature your success and further promote your advertisement.
Our equestrian specialist, professional photographer, Trewey Black, will be at HOY 2020 capturing your special moments.
CONDITIONS APPLY - Please email....
---
Top