---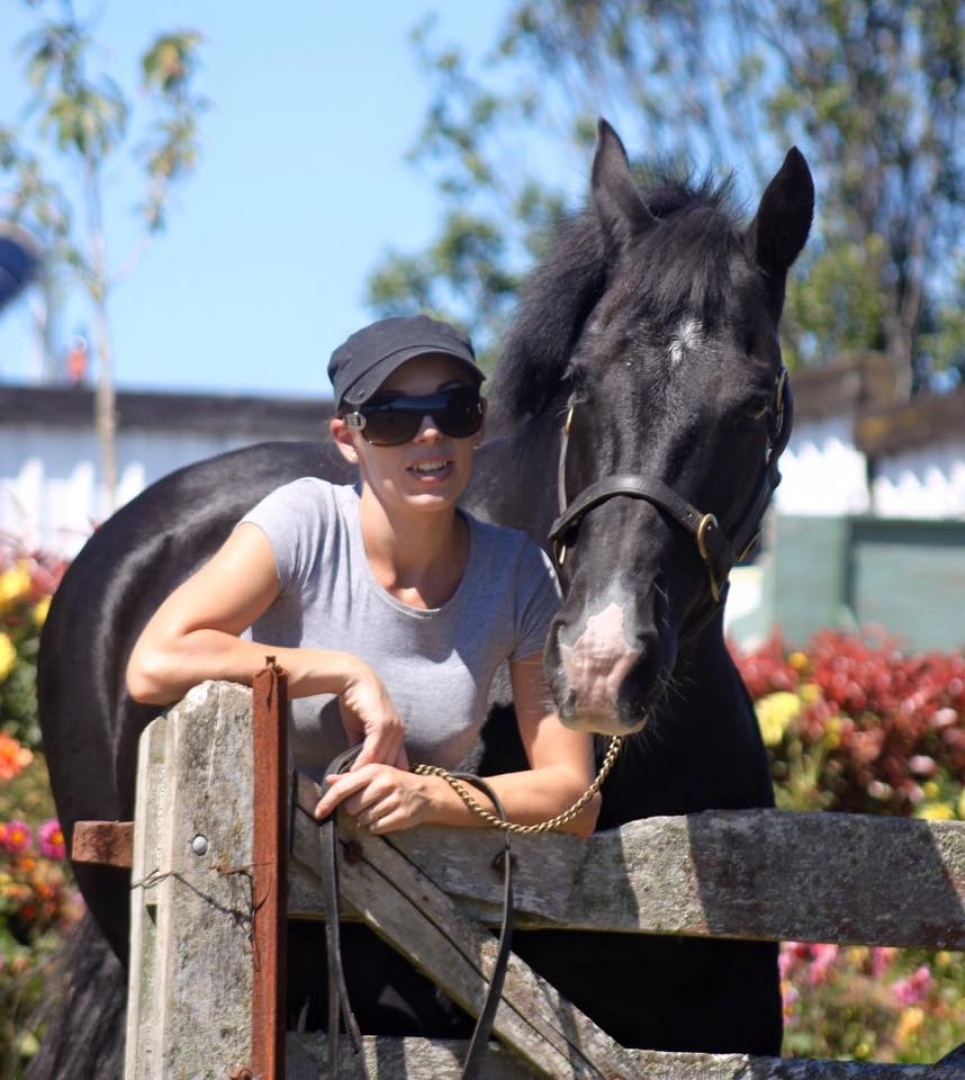 iSpyHorses -- Wed, 22-Apr-2020
"He's twenty now and I've owned him since he was born. I was just a kid when I was given his mother. I was washing her down after a long ride over the farm and I noticed she had a really big udder. But I was only twelve and it meant nothing to me. The next day I went to catch her, and this guy only a few hours old came out from under the trees to meet me. The mare had foaled with a cover on as well. Thankfully everything was fine. He's been the most amazing horse and his mother is still going. She's along the road teaching a young girl how to ride." © iSpyHorses Photo credit:Unique Moments
---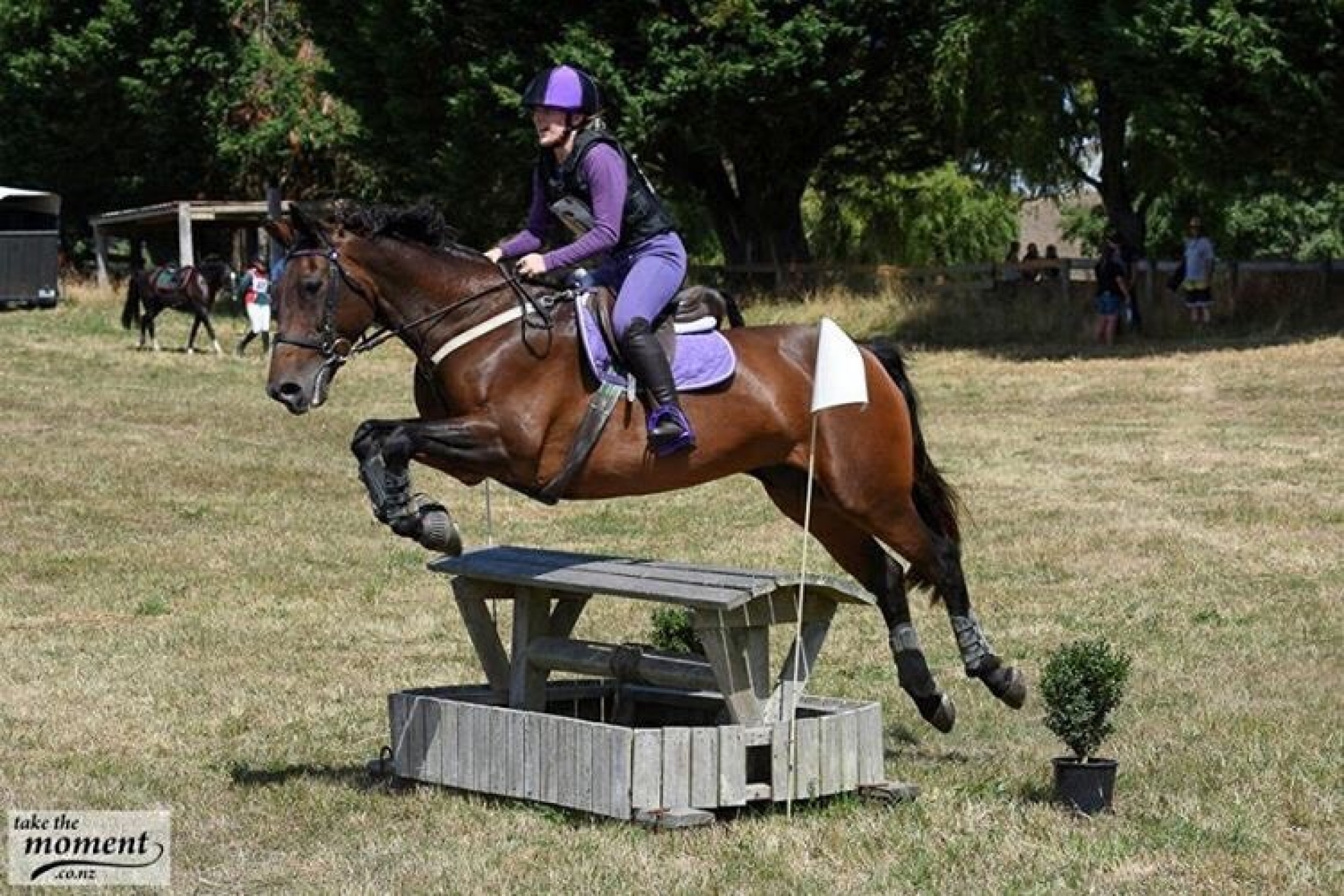 iSpyHorses -- Tue, 21-Apr-2020
Hi, my name is Maddisyn and I've been riding for eleven years. I grew up around horses and mainly had one horse for most of my riding experience, Boston. However last year he was out due to cancer and I didn't plan on giving up riding after him. My mum knew I wanted to start eventing and competing again but it was very difficult for us because she was a single mother working two jobs so we couldn't really afford another horse who would be capable of doing hardcore eventing. So, at first my mum bought a young horse for me named Jess who was quite problematic. I wasn't experienced enough to handle her. We ended up selling her on after a few....
---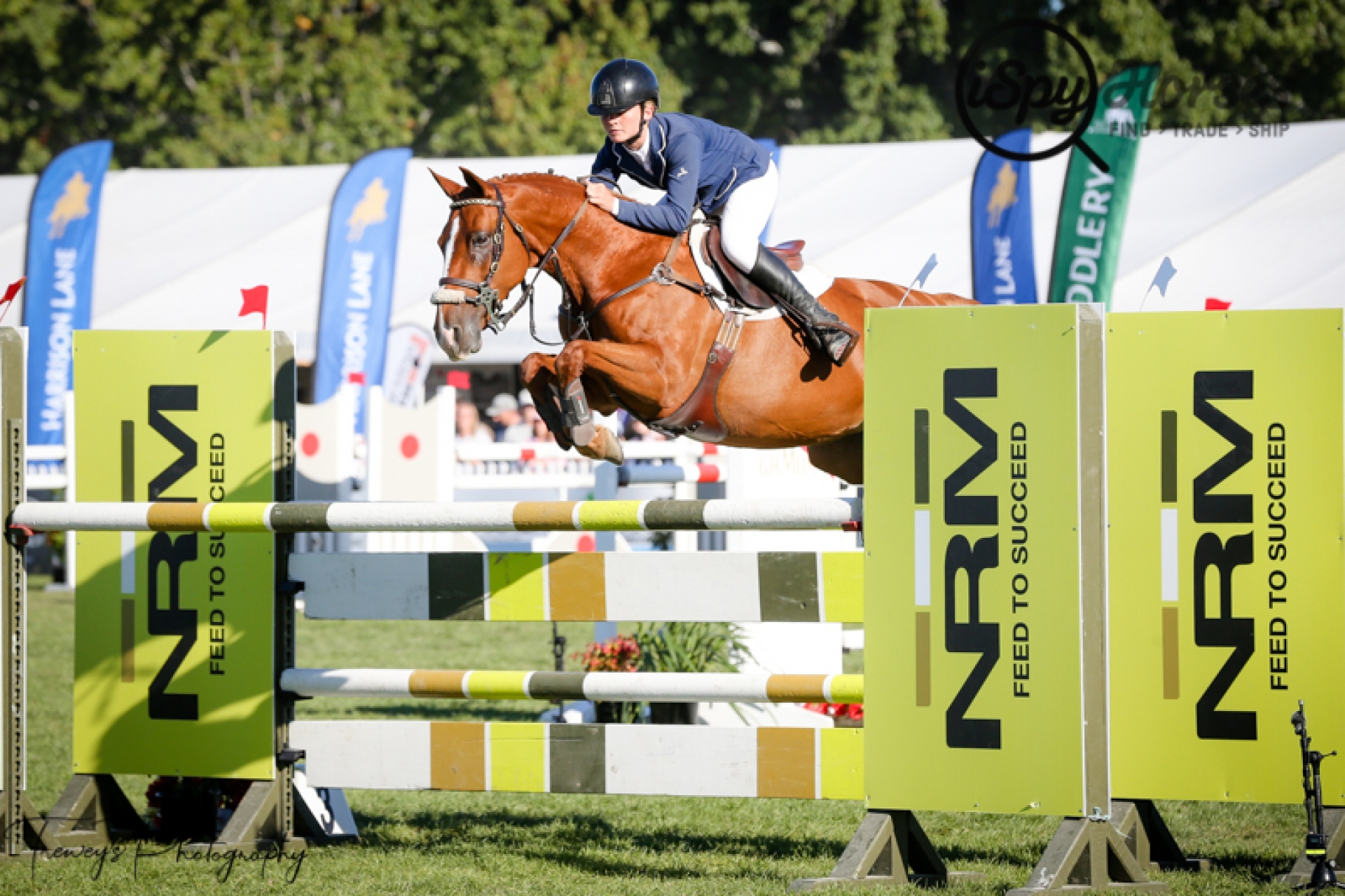 iSpyHorses -- Sat, 14-Mar-2020
LAND ROVER HORSE OF THE YEAR 2020
Samantha Carrington riding Colours of Lansing are the winners of THE FARMLANDS PONY OF THE YEAR 2020
Photo Credit & Copyright Trewey's Photography www.ispyhorses.com
---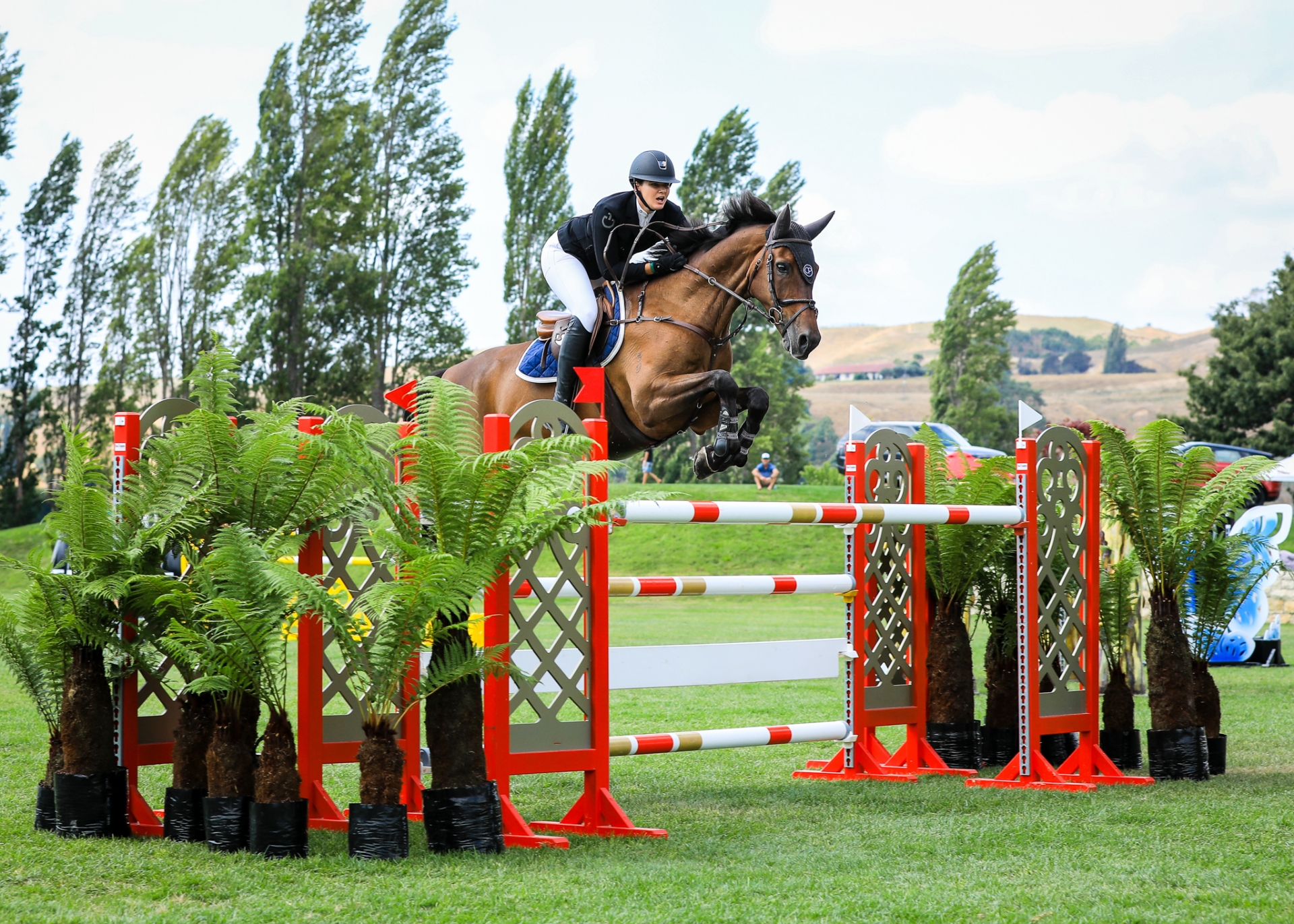 iSpyHorses -- Sun, 01-Mar-2020
It was an Aussie trifecta in the Gold Tour Final on the last day of another hugely successful Takapoto Estate Show Jumping. Twenty-four of the very best combinations from both sides of the Tasman tackled a beautiful and rather challenging Michel Ismalun (France) designed course. Seven combinations were clear – Australians Izzabella Stone aboard the Kiwi bred Lincoln MVNZ, Amanda Madigan on Diamond B Vivienne, Kate Hinschen with Finch Farm Cadel, Paul Brent and his lovely stallion Fontaine Blue VDL and Amber Fuller on CP Aretino. Sarah West (Matamata) aboard Oaks Centurian and Oliver Croucher (Cambridge) on Waitangi Surf were the only Kiwis clear in the opener, with Nakeysha....
---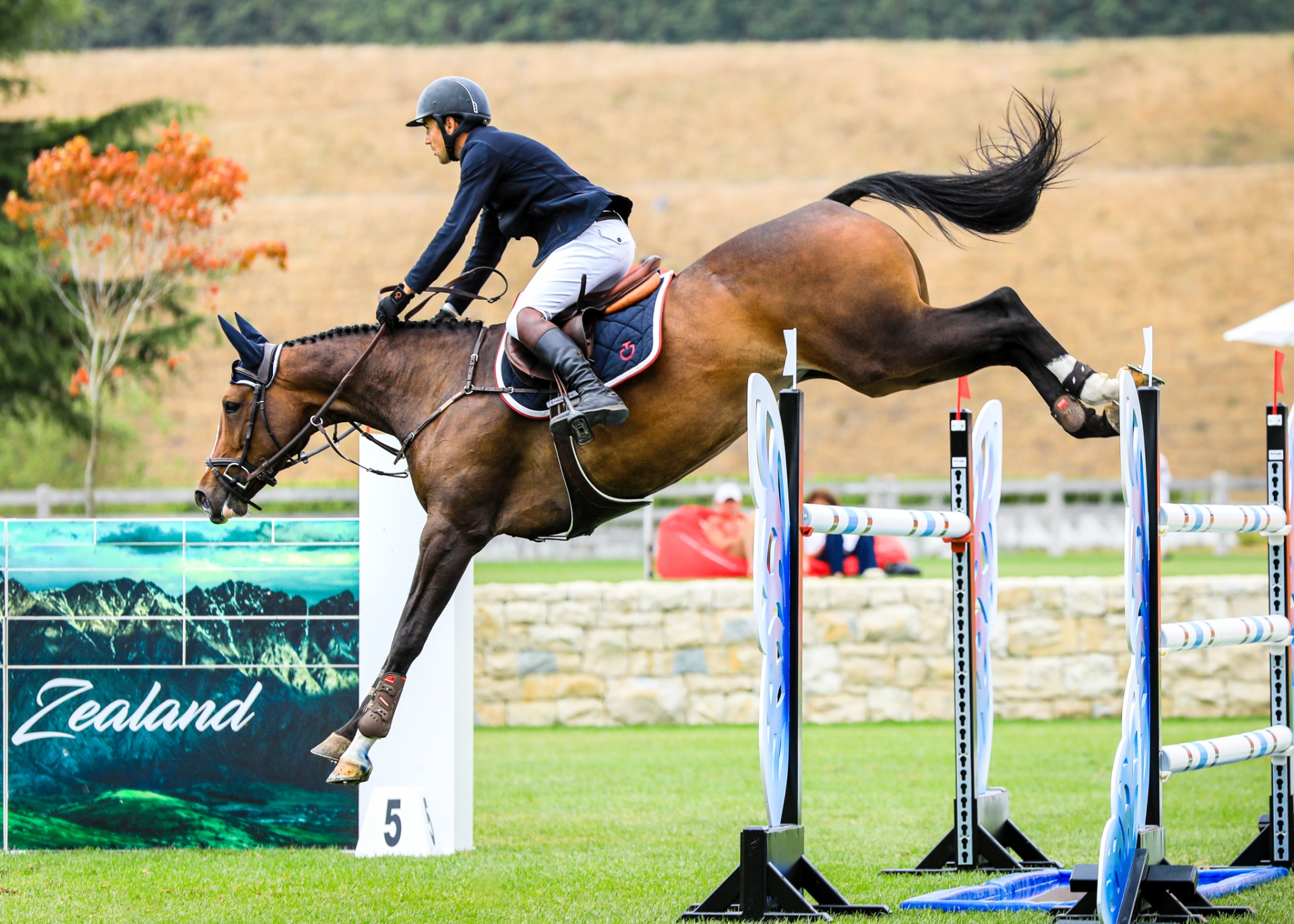 iSpyHorses -- Sun, 01-Mar-2020
A little horse with a big heart carried Jesse Linton to victory in a super-slick Silver Tour Final at the Takapoto Estate Show Jumping this afternoon. Jesse (Hastings) and eight-year-old Vitess were one of seven combinations from the 30-strong field to come back for the jump-off over the Michel Ismalun (France) designed course. All were chasing the elusive clear which no-one managed. Jesse and Vitess were second out and while they took the last, they clocked a speedy 34.84 seconds to heap the pressure on the remaining five combinations. Duncan McFarlane (Taupo) was next on his grey Be Mine NZPH and looked to be on track but dropped two rails with his 34.65-second effort.
---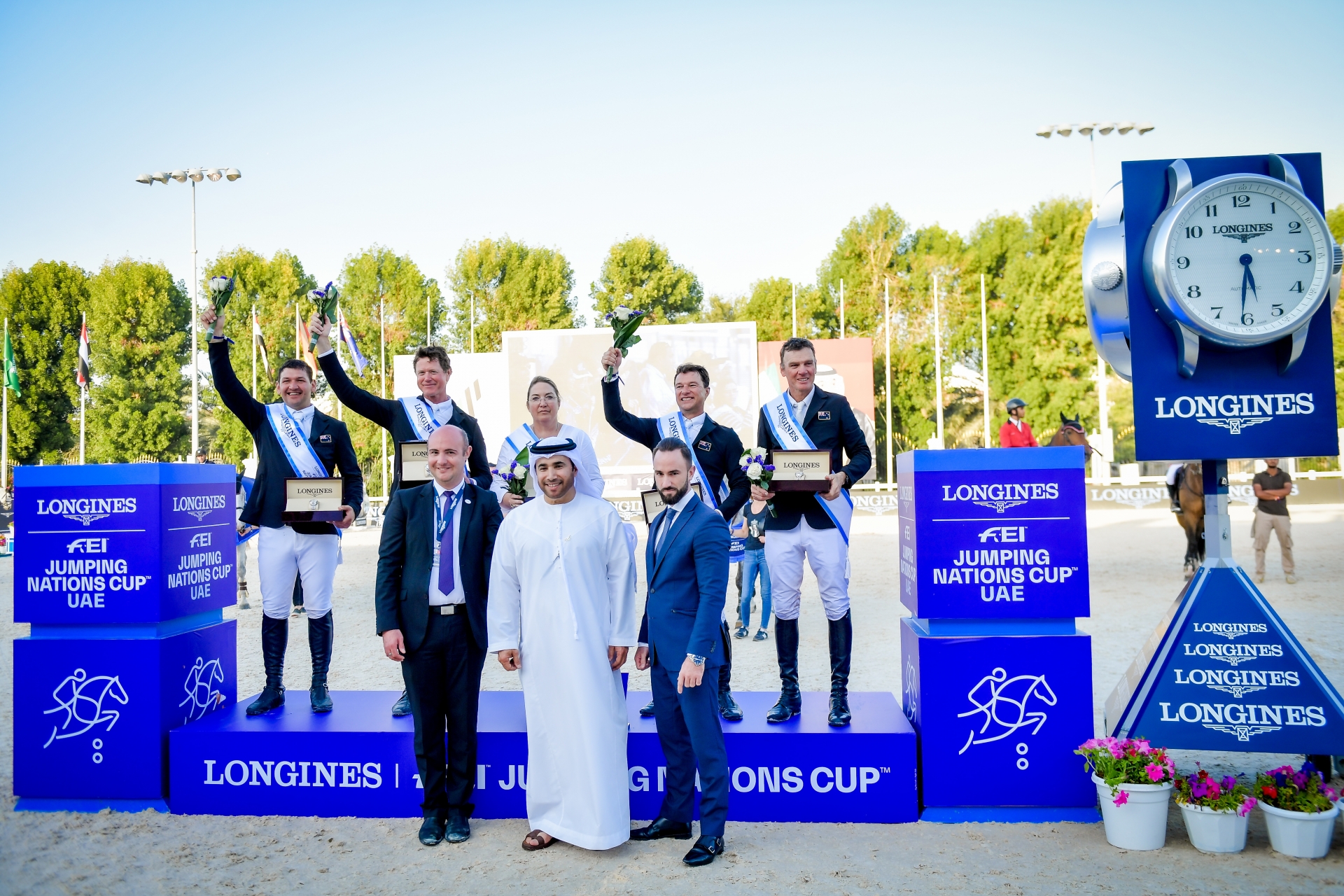 iSpyHorses -- Sun, 01-Mar-2020
It's two from two for our Kiwi showjumpers who snatched another slice of history with back to back wins in the Longines FEI Jumping Nations Cup in the UAE this morning. Daniel Meech and Cinca were the only double clear, with Tom Tarver aboard Popeye and Bruce Goodin on Backatorps Danny notching a clear in the opener followed by four faults in the second. Richard Gardner and Calisto had an unfortunate parting of the ways in the first round. The trio of clears in the opening round saw then tied at the top with the UAE going into the second. In the end New Zealand edged out Egypt by four faults from the best three rounds, to take the win, followed by the UAE, Germany,....
---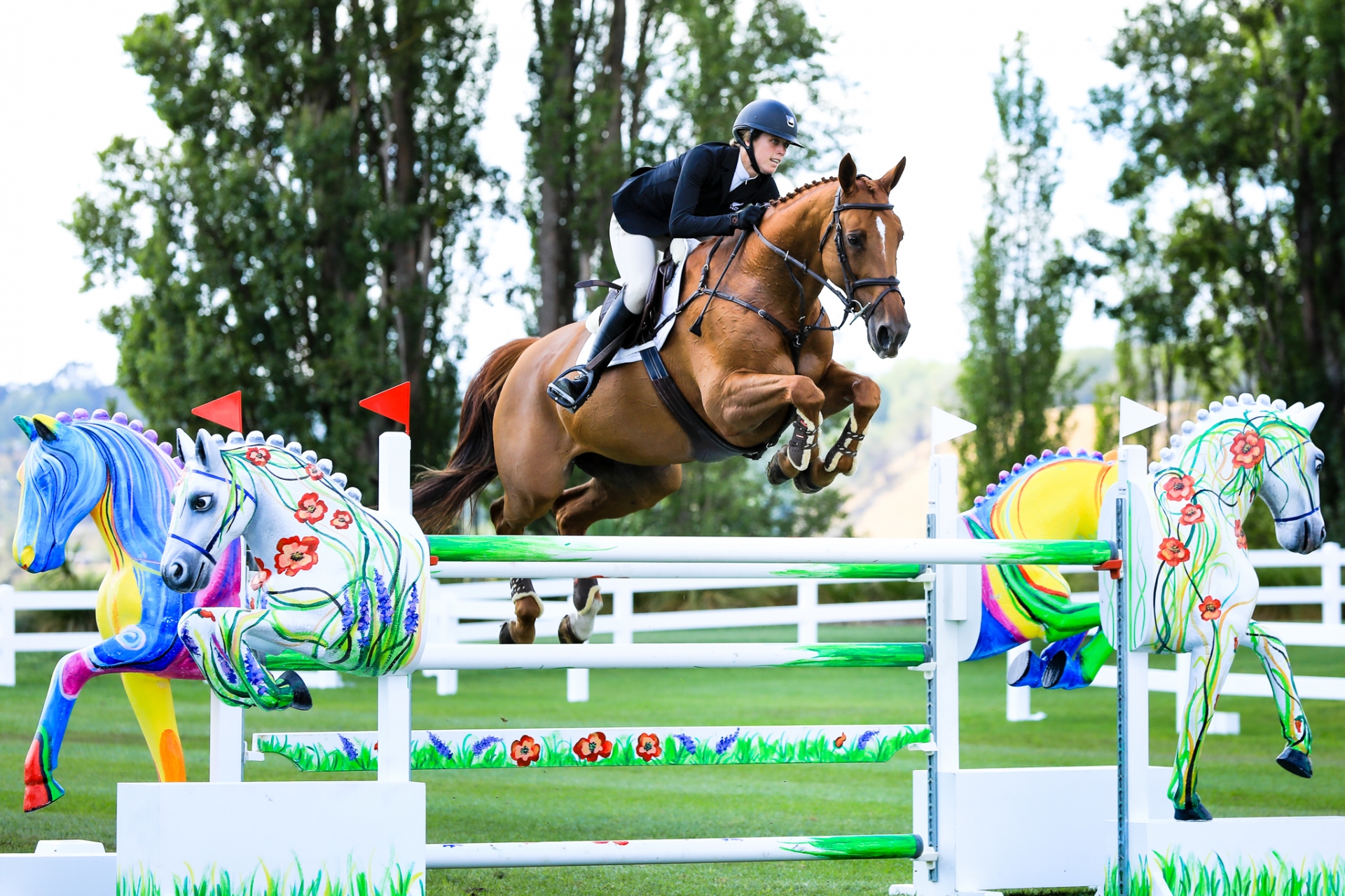 iSpyHorses -- Fri, 28-Feb-2020
Emelia Forsyth has broken the Australian stranglehold on the Bellevue Main Arena at the Takapoto Estate Show Jumping, with victory in the second Gold Tour Qualifier this afternoon. The Clevedon 20-year-old nabbed the win aboard former eventer Henton Faberge by just 1/100thof a second from Paul Brent (Australia) and his lovely stallion Fontaine Blue VDL. "I loved Michel's courses," said Emelia. "They are forward striding and suit the way I like to ride and how my horse likes to go." Her plan was to create some pace and stick with it. Emelia and her chestnut mare were through to the final after their efforts in the first qualifier....
---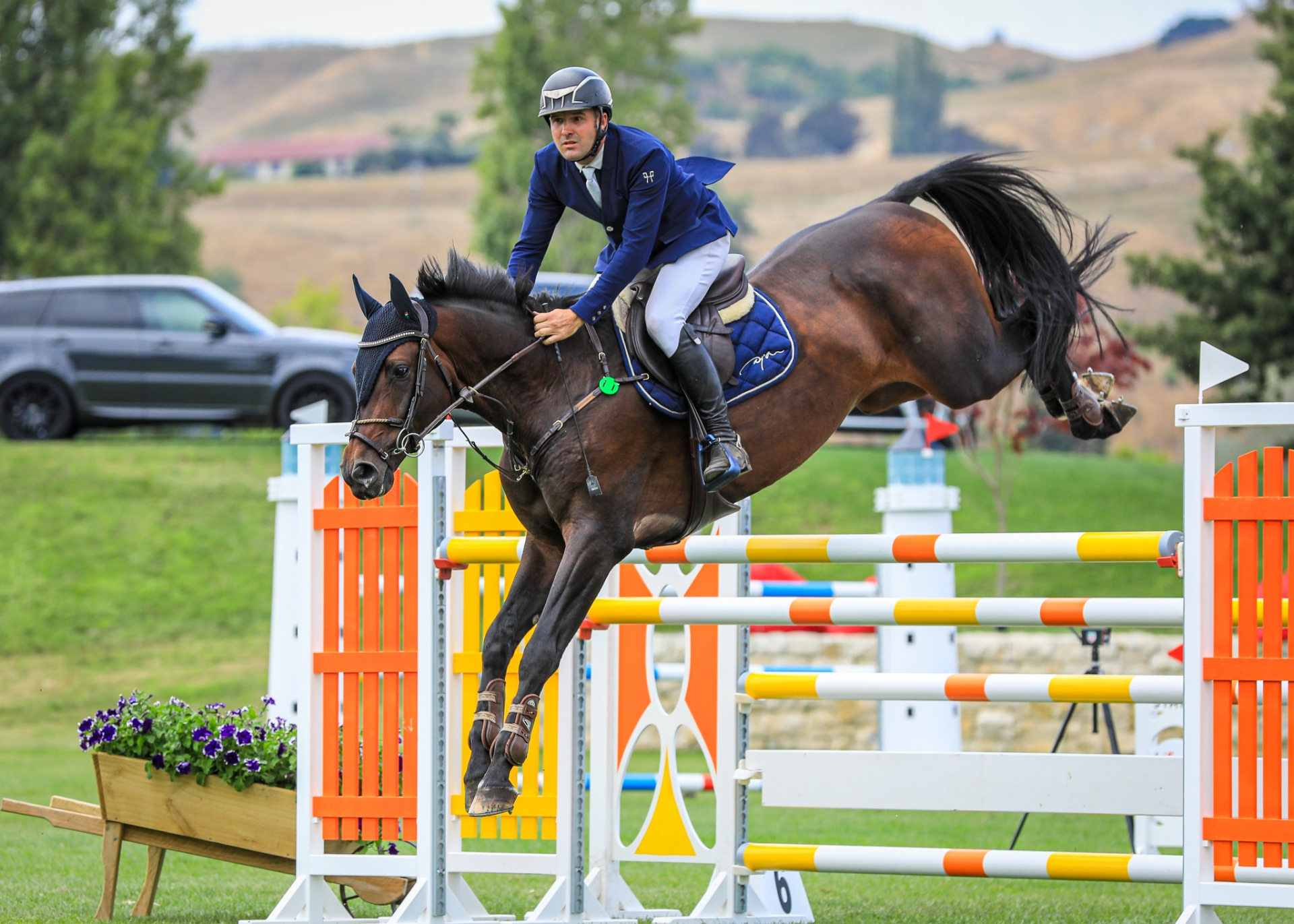 iSpyHorses -- Thu, 27-Feb-2020
The Aussies have today made a clean sweep of the opening qualifiers in the Gold, Silver and Bronze tours at Takapoto Estate Show Jumping. James Arkins and his gorgeous stallion Eurostar took the honours in the Gold with Amelia Douglass winning the Silver aboard Upperclass Z and the Bronze with Cassis Z Ten Haven. It is early in the second week of competition at New Zealand's premier boutique event, which was held in near perfect conditions on the shores of Lake Karapiro near Cambridge. The top 20 from each of the qualifiers are now through the finals, with those who missed out vying for a slot tomorrow. The Silver and Bronze Tour finals are on Saturday with the Gold on....
---
Top