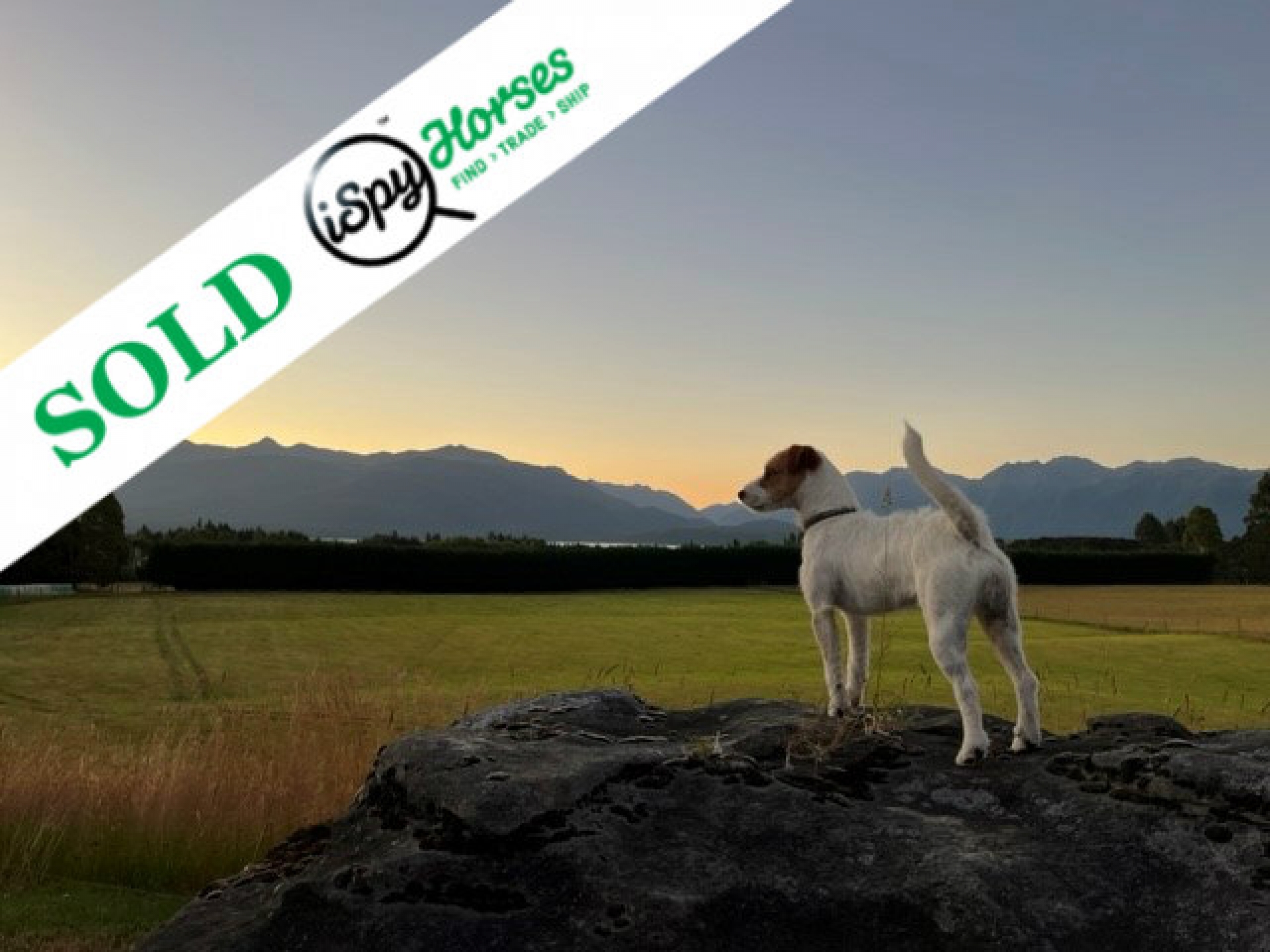 InFocus
---
A STABLE MATE FUR LIFE
iSpyHorses -- Tue, 16-May-2023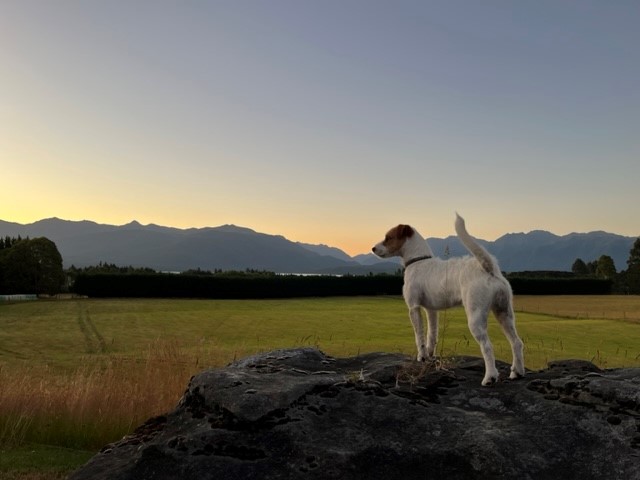 Parson Russell Puppies DOB: 08/04/23.
Every human needs their dog, but like anything, this match requires the complex combination of timing, season, opportunity, and a sprinkle of fate. We may just have the perfect storm.
We have the most delightful litter of Parson Russell Terrier pups available for special homes. Being a family where horses and dogs are inseparable, we cannot think of a better market than the New Zealand equestrian scene. Our puppies are eager for an adventure love filled life, and like both their parents, promise to be safe around horses, from the sport horse to the foal or the child's pony.
For those of you not familiar with the breed picture them as taller sportier version of the Jack Russell Terrier with great stamina, being part of legacy of Rev John Russell.
The Jack Russell was bred for flushing foxes in close country yet they had the inability to keep up with the hounds on longer runs necessitating them having to be carried in bags across the front of the saddle. Consequently, the Parson Russell was bred taller for fox flushing ability above and below the ground, with the ability to keep up with the hounds over open country.
Parsons are best described as energetic, playful, exuberant, extremely affectionate, cuddly, and feisty, an independent problem solver with a strong prey drive.
We own both parents the sireJumble and mother - Effie. They are both a constant source of delight both in the house, around the farm and horses where they take role as pest controllers very seriously, and on adventures up local rivers where they are adept in reading the safest places.
We were lucky enough to have six puppies in Effie's first litterthree girls and three boys. Please see the ordered photos.
Girl One (Panda)
Tri Colour head White muzzle and Blaze, Body all white
Girl Two (Grogu)
All white with a patch on her right eye and a smudge of colour above
Girl Three (Rua)
Tan and dark markings on her ears and left eye, starting to feather so expect a longer coat like her father. Body all white
Boy One. (Paddington)
Tan head and ears with a white blaze body; all white
Boy Two (Jager)
Dark head with tan patches with large white blaze and a black circle on his rump like his Papa.
Boy Three (Billy) ***Sold***
Brown head white muzzle and white blaze
The pups are approaching five weeks old and are all transitioning onto solids, they are an absolute delight, and our desire is to see them in homes where they excel, have fun, and are loved and enjoyed.
Please contact us if you are interested, we are more than happy for people to come view and play with the pups.
For those wishing to secure a puppy, we will require a non-refundable deposit of $300. The pups will be ready to go to their homes at eight weeks of age.
The purchase price of the pups is $2000.
Finnglacialrock@icloud.com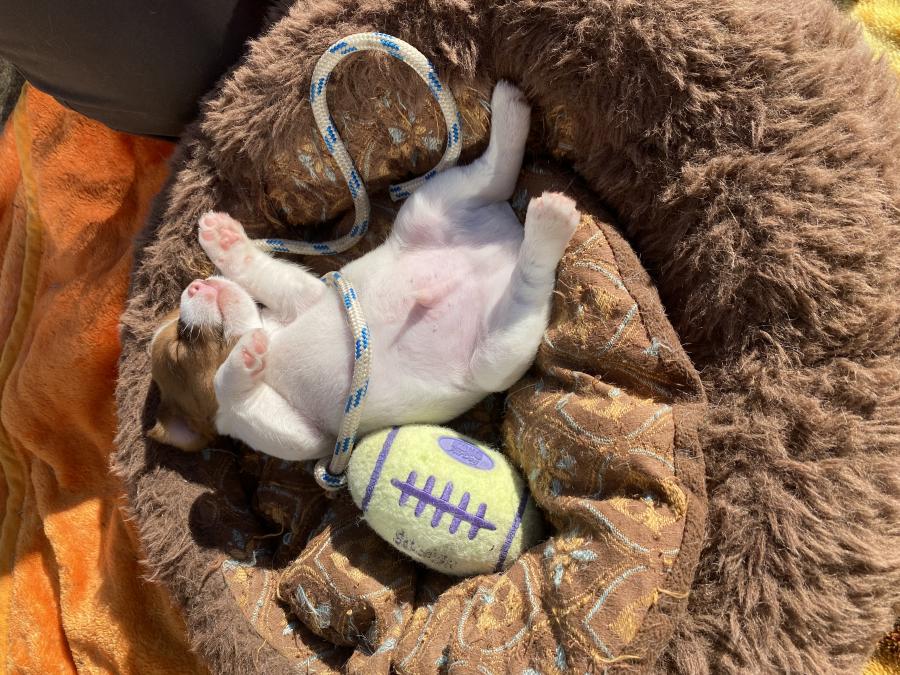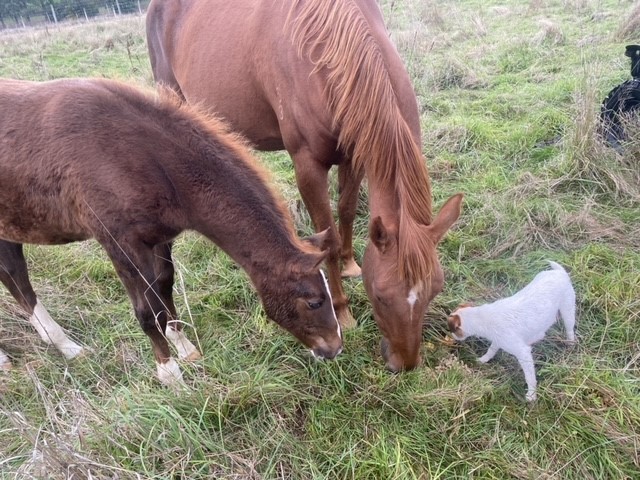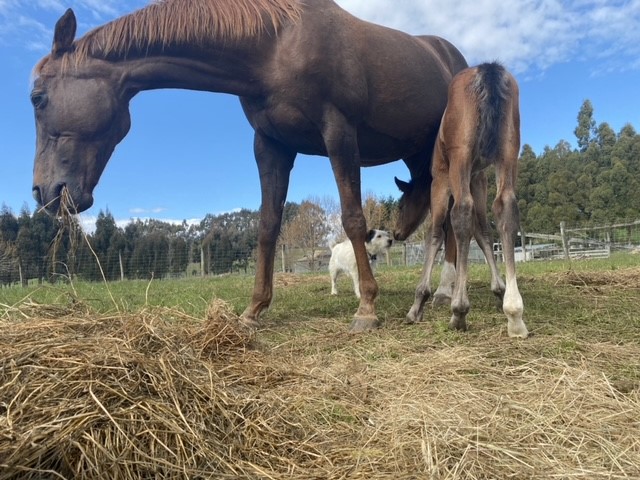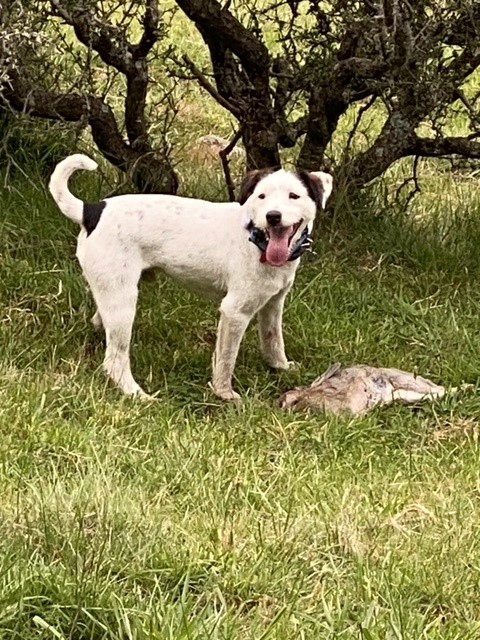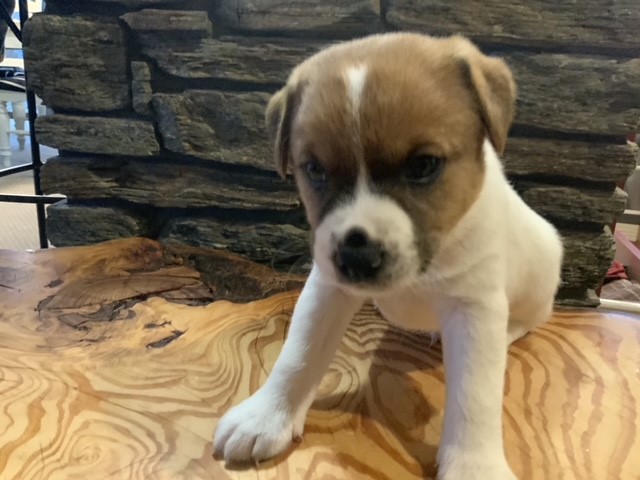 ---