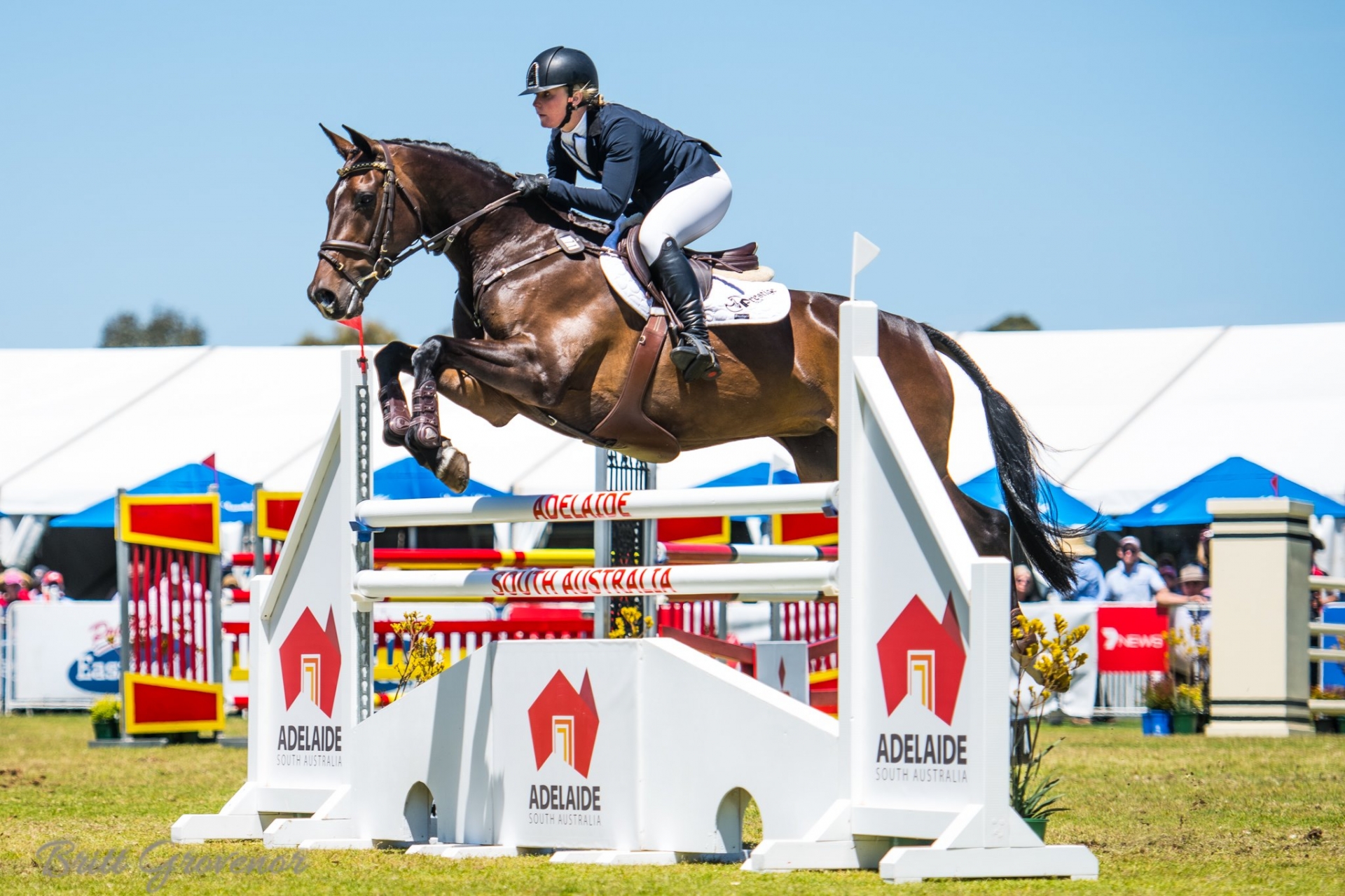 InFocus
---
AS THE CROWE FLIES
iSpyHorses -- Thu, 05-Dec-2019
Up and coming, promising young Event rider, Maddy Crowe (26) has recently returned to NZ after competing successfully in the Australian International 3 Day Event in Adelaide, and the Wallaby Hill International 3 Day Event. Maddy flew her top horse, Waitangi Pinterest, fondly known as Lush, across the ditch to compete in these two prestigious events. Waitangi Pinterest, a well established, 4* horse, is an 11 y/o, 16.2 hh, TB/Warmblood, sired by Cassiano & out of an Aberlou mare.
"Lush and I have been a team for three and a half years now. She has the biggest heart and the best temperament. She is really special and will do anything for me."
The first event in Australia for the pair was the Adelaide International 3 Day. Maddy had worried about how Lush would react when travelling by plane and if there'd be any untoward aftereffects. But in fact, Lush handled it all very well.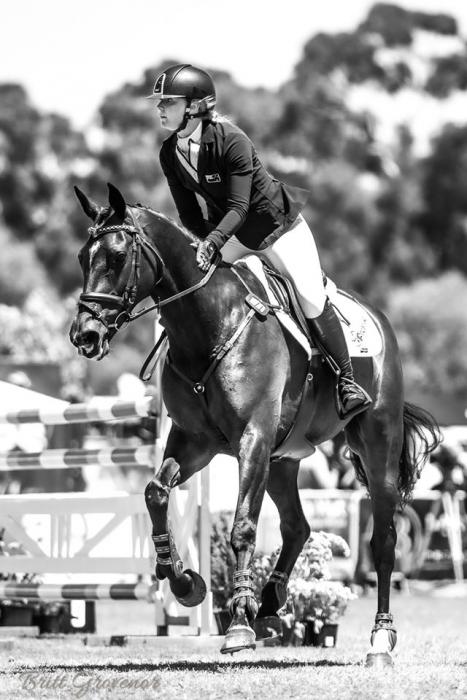 "She did get very attached to me once we arrived which was really sweet. She is usually quite independent but once you put her in a foreign environment, she wants to keep me close by."
While in Australia, Maddy and Lush were based in Sydney with Shane Rose, and for the duration of the two events. As one would expect, this turned out to be hugely beneficial for Maddy.
"He is an incredible rider and a many time Olympian who was the winner of a team silver medal for Australia in Beijing 2008. It was amazing being based with somebody with so much knowledge and he is very willing to share this. He is very generous."
Maddy and Lush were extremely successful in Adelaide in the CCI4*. They were leading after the dressage and ultimately placed fourth overall. Maddy was of course thrilled with the result and afterward, she and Lush headed back to Sydney again, to rest and use the next couple of weeks leading up to Wallaby Hill, to prepare.
There was of course some concern regarding the effect of the heat on the NZ horses in Australia where it was getting up to around 38 degrees. "Obviously, it was considerably hotter over there compared to home. But luckily, Lush was fine. I didn't want to avoid riding in the heat too much knowing that's what it could be like at the competition. I would always ride her in the morning, so we weren't in the middle of the day and at the hottest time. I was surprised at how well she handled it and in fact, she was more bothered by the flies."
At Wallaby Hill, Maddy and Lush placed third in the dressage, they completed a wonderful clear undertime cross country, and the pair jumped clear in the show jumping with only 0.4 of a time fault, to remain in third place overall.
Clarke Johnstone and his horse, Balmoral Sensation took 2nd place, and Shane Rose and Easy Turn were the winners. The final score between Maddy and these two Olympians, was a mere .5 of a second. It is little wonder that almost the entire NZ equestrian community took to FB and Instagram in droves to voice how thrilled they were.
Maddy posted these words to her FB right after the event. "Wallaby Hill is the most beautiful event I've ever been to. And Lush is incredible. I'm so amazed at how she handled the whole experience and remained totally unfazed. She is now having a well-deserved holiday."
The atmosphere at both Events was completely different to anything Maddy and Lush had experienced before. Adelaide was right in the middle of a park so there were road closures and hundreds of spectators. "It was similar to Horse of the Year but on a much larger scale. So Lush was a bit taken aback there but she stayed on the job. Both shows were a lot larger than what you'd find in NZ. I'd definitely love to go there again."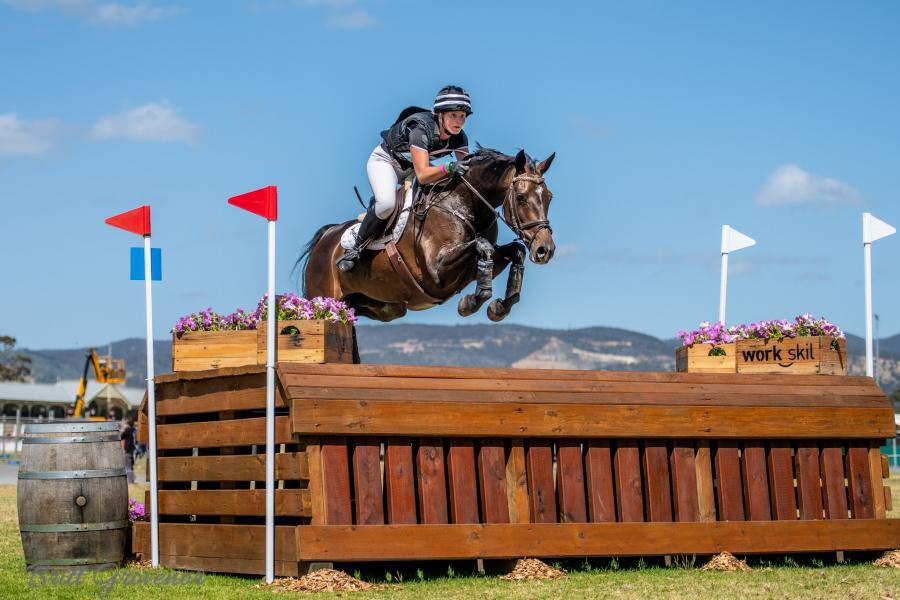 Maddy has 3 highly talented horses on her team, including Lush. Oaks Onyx is a relatively new addition joining Maddy in August this year. The 10-year-old, Warmblood, gelding from Australia, is by Ngahiwi One Eye & out of a mare by Hold Up Premiere VDL. Understandably, Maddy is really looking forward to getting to know him and for his future. Lucius GNZ is Maddy's third horse, a gelding by Lansing, currently showjumping with Jordan Murray as Maddy was struggling to find time to keep him ticking over.
Maddy is originally from Christchurch and she began riding when she was just 6.
"Riding from such a young age has really benefited me. It very quickly became natural to me. I think it's a lot easier learning something as a young child than learning as an adult. I was still quite young when I started getting competitive. My parents bought me a cool pony when I was 9. He was only 13.1 hh and he had evented through to 1* level. We won the Springston trophy together when I was ten, and that's probably when I got the real competitive bug for eventing."
Maddy went on to win various trophies with this pony, including the South Island Showjumping Championship trophy.
"I knew from a young age I wanted to do event. I enjoyed other disciplines but eventing took my interest a lot more than the others."
After leaving school, Maddy went on to study a Bachelor of Commerce on a sports scholarship at Lincoln University in Christchurch. She then worked as an accountant full time for three and a half years in Matangi, Hamilton. "I was struggling to make it all work. I was either doing my job well or my horses well. But one or the other were always suffering. It got to a point where my accounting job was suffering the most because I kept prioritizing Lush."
It was when Maddy stepped Lush up to 4* level that she knew she had to choose. It had to be either riding at top level or accounting.
Maddy handed in her resignation from her accounting job eighteen months ago and started working again for Clark Johnstone, NZ's Eventing Olympian.
Maddy finds working for Clark is hugely beneficial to her riding. "Clarke is incredible to me. I'm lucky as I get to ride all his horses as my job. Clark is very involved in what I'm doing. He watches me ride most days and gives me lessons. If we're riding together, he will glance over and suggest tweaks here and there. Clarke has without doubt had a huge role in my success."
Also instrumental in successfully coaching, Maddy in dressage is Vanessa Way.
These two coaches have trained Maddy for 6 years and they have proven to be the perfect combination for her and her horses. The ESNZ performance program has also been beneficial to Maddy's success.
"The likes of Jock Paget, Penny Castles and Jeff McVean have all played their part and have been wonderful coaches."
In the earlier years, Maddy was mainly coached by Annabel Wiggly another very successful international eventer.
"Annabel was incredible for me as a teenager growing up. She was a great mentor when I was going through the grades."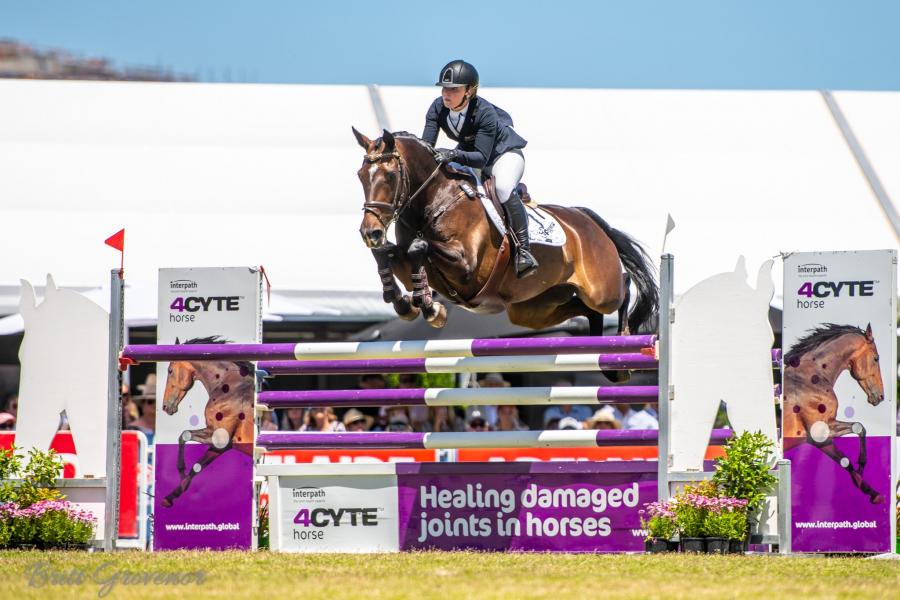 A major part of Maddy's support network, is her family. "My parents both attend nearly every major show. They flew to Australia to be there for Adelaide and Wallaby Hill. My older sister is also extremely supportive. I have the best family and they all love following what I do."
Maddy's father, Richard Crowe, grew up riding ponies right through pony club and he was also competitive. "Dad enjoys playing polo and had polo ponies around while I was growing up. He was the horsey one, whereas my Mum isn't horsey at all. Mum didn't grow up around horses and isn't interested in riding now. She just loves to watch. My sister used to ride and her children have ponies."
One of Maddy's major career highlights was winning the DVS Home Ventilation CCI4*-L National Championship at Taupo. "It was my first time representing NZ as a Senior on the Trans-Tasman team. Lush was fabulous there."
A memory Maddy is fond of from her career so far, is when she was selected to go to Melbourne as a member of a Young Rider team. She was 21 and in her own words 'all bright eyed and keen'. The horse she took was Brogan and he performed amazingly well.
One of the things that Maddy loves about her riding is that she gets to work on improving something different every day. "Horses have their own minds and working with them is amazing. You have so many different challenges and you can't force horses to do anything they don't want to do. So, we must work together. I love the feeling of improving my horses and having a horse like Lush who always wants to do better."
If things are not going according to plan for Maddy, she takes the small wins and feels good about them. "At the moment I might ride Lush and she'll do a beautiful flying change that day. That will be something to focus on. I focus on improving all the little things and then the big stuff just follows."
Maddy also loves the eventing community. "Everyone is so supportive, and we want to see each other do well. The sport is so hard that you have to support everyone. In Australia too, the other competitors were so nice and very humble."
Maddy's least favorite aspect of the sport is the technicality of it. "It's so hard to get everything right on the same day or during the same event."
Maddy of course would someday love to ride at the Olympics. "The Tokyo Olympics are very soon. I think Paris is a more realistic goal."
WORDS The Team at iSpyHorses

Photo Credit & Copyright Brittanny Grovenor
© iSpyHorses
---