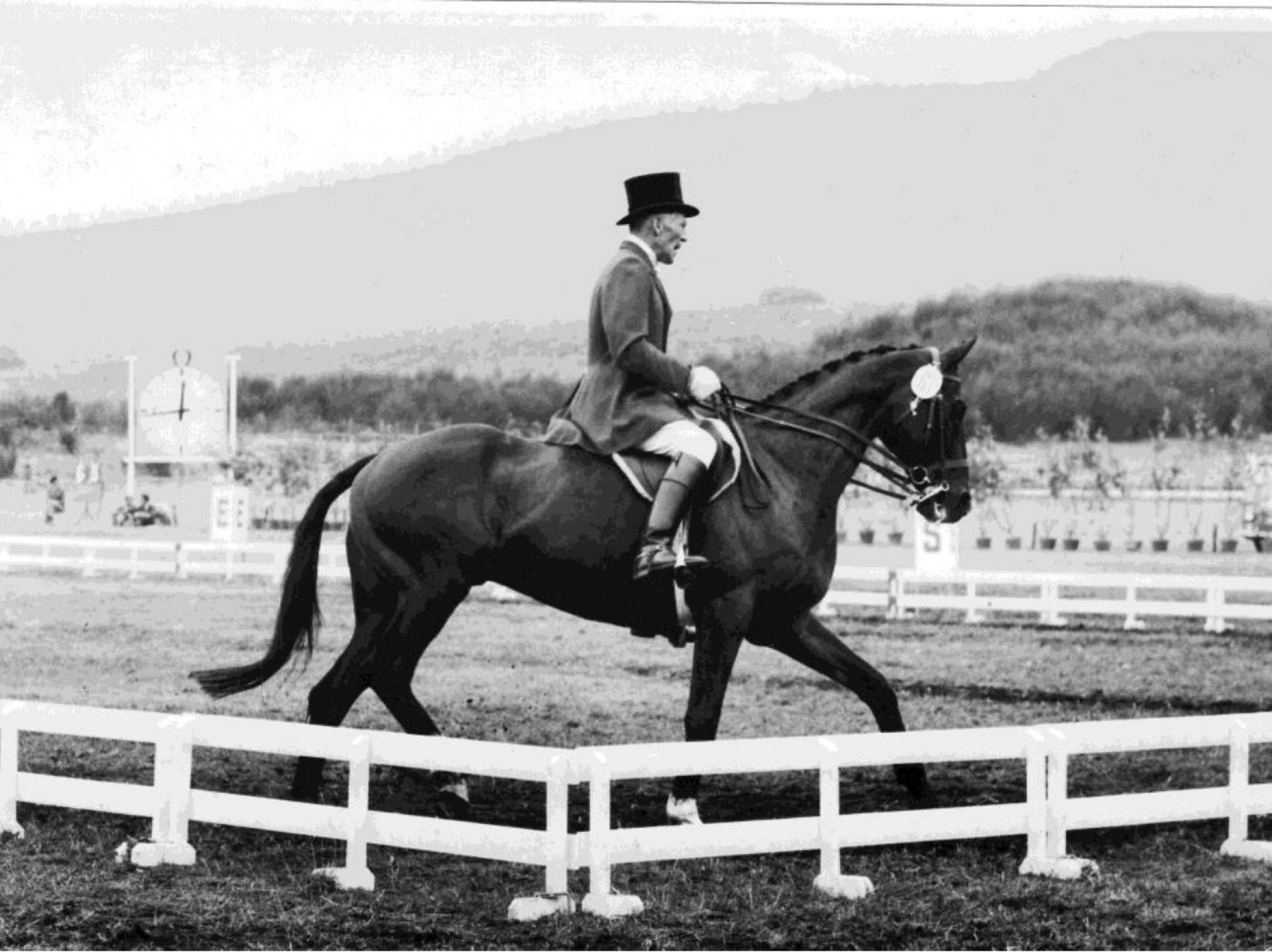 InFocus
---
Turn Your Heart Light On And Take A Minute To Read About This Amazing Horse And Rider
iSpyHorses -- Thu, 23-May-2019
TURN YOUR HEART LIGHT ON And Take A Minute To Read This -
Salad Days
Laurie Morgan's famous horse Salad Days will go down in the history books as one of the country's finest horses ever to compete at the highest level. The partnership between Salad Days and Laurie is one of the most well-respected in the sport, together winning individual and team gold medals at the Rome Olympics.
After competing at the Olympics, Laurie pursued his love of steeplechasing and like all of his horses, Salad Days was obliged to be an all-rounder. Directly following his Olympic glory, Salad Days found himself racing in the Aintree Fox Hunter's Cup, a race for amateurs over the Grand National course, which the accomplished pair went on to win.
Receiving an invitation from the Duke of Beaufort to compete in the Badminton Three Day Event, Laurie gladly accepted and a few months later they won the prestigious event from a field of 85 competitors from eight countries.
When Laurie was returning to Australia, he gave Salad Days to the Queen and the Duchess of Beaufort. Her Majesty the Queen went on to win the Royal Household Stakes with Salad Days.
Pictured Salad Days performing his Dressage test at the 1960 Olympic Games
The following is written by Philippa Torlonia (Laurie Morgan's wife).
Laurie bought him from the stable of the trainer, Pat Murray. His name was EL Gordo or El Gordito. Laurie bought him in the 50's, he paid the princely sum of 50 pounds for him which was a low price even in those far off days. He purchased him for a friend, Ross Field who had asked him to find him a very good dressage prospect but when Ross inspected the scrawny, dark horse, he rejected him. Piqued, Laurie retorted that he would show the world what the skinny "Sad Sack" could do.
Thus his stable name became Sad Sack and remained Sadie for the rest of his life.
He was a bag of bones and so frail that Laurie considered himself to heavy for him and his daughter Luise or I rode him for the first few months.
Preparing for the Olympics, each rider sought to nominate two horses for the team. Laurie had another beautiful brown thoroughbred called Finesse and as his second string, he took Sadie who had improved so much in work and condition that his name was changed to Salad Days. (Finesse made the trip to England but had reoccurring problems).
Sadie was a big coward but a coward with cautious but enormous ability who had so much respect and belief in Laurie that he would have gone through hell and back for him. Never headstrong or bold, he could have picked his way through a land mine and come safely out the other side.
Their partnership was ideal. Laurie demanded absolute obedience from a horse and Salad Days gave it to him.
When Laurie arrived in Rome, he was concerned that several dressage judges had marked down Salad Days saying that his head carriage was not straight. Laurie decided that this was due to the white blaze on his face which was a bit crooked. To make amends, he visited a hairdresser and bought some black dye and reduced the blaze to a charming white star right in the middle of his forehead.
The rest is history. Together Laurie and Sadie won the individual gold medal and played their part in the Team gold medal.
When the horses were leaving Rome, Laurie observed a terrific commotion with gesticulating carabinieri wielding Sadie's passport as they were attempting to drag him from the transport. It was the makeup and Laurie had to spend a very difficult half hour with alcohol and soap demonstrating that the blaze really did exist and that the horse was not a ring in.
After the Games, Laurie indulged himself in his favourite pastime which was steeplechasing. Like of all of Laurie's horse, Salad Days was obliged to be an all-rounder and within months of the his glory at the Olympic Games, he found himself under a jockey's pad racing in the Aintree Fox Hunter's Cup, a race for amateurs over the Grand National course. He won and Laurie told me that when he went over Beeches Brook, he could almost feel Sadie's eyes bulging and he drew up his front legs so hard that he cut his chest with his shoes.
With Salad Days in full training for his steeplechase career, the Duke of Beaufort called Laurie and begged him to compete at the Badminton Three Day Event. As the Duke had been Laurie's host for several months before the Games, he agreed and Sadie was once more called upon to change disciplines and polish up his dressage skills.
On the third day when the horses were due to do the vet inspection, Laurie, who was always late for everything, found his groom dressed in a white suit sporting very high heels. When he questioned her, she said she thought she might meet the Queen. He sent her packing to change back into her jodphurs and thus delayed, found himself in a bumper to bumper queue of traffic moving at a snail's pace towards Badminton. Recognising that he would miss the veterinary examination, he stopped the car and two horse float, pulled Sadie out of the back, threw a saddle on him and, leaving the car with the groom, rode him over several miles of fences, hedges and walls across country to arrive, well warmed up, just in time for the vets. Again they won in slashing style.
When Laurie was returning to Australia, he gave him to the Queen and the Duchess of Beaufort. I have been told that the sly fellow would not jump a cavaletti for his noble ladies but he would gallop and Laurie had a marvellous photograph of Her Majesty winning the Royal Household Stakes on Salad Days, the Queen crouched low in the saddle with a scarf, only a scarf, on her head, Sadie travelling like a good thing and the rest of the household strung out behind, some under fairly tight rein.
---