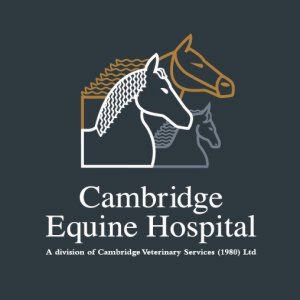 Category
Website:
Location
---
Services
---
Cambridge Equine Hospital
Situated in the heart of the Waikato, Cambridge Equine Hospital is one of the largest equine practices in the country, with eleven veterinarians solely dedicated to equine work. We have been servicing clients in the Cambridge area for over 30 years, and cater for all types of horses, from ponies through to elite performance and breeding horses.

The opening of the hospital in 2007 marked a significant milestone for the practice. Situated adjacent to the Cambridge Jockey Club training track, the 1000 square metre facility is second to none in New Zealand. The hospital is extremely well resourced with digital radiography, ultrasonography, gastroscopy, portable video endoscopy, overland endoscopy, shock wave therapy, and nuclear scintigraphy all at our disposal. The fully equipped, modern surgical theatre allows us to undertake all types of surgery (including arthroscopic, laparoscopic, and laser), while the spacious stalls are able to accommodate both day patients and those requiring longer term care. We also have a designated reproductive area with yards suitable for mares to overnight where necessary. We provide a full ambulatory service, and are able to deal with most routine procedures on farm.

On top of this fantastic facility, we have a talented and experienced veterinary team who are able to deal with all types of equine veterinary problems. With most of our vets having international experience, they bring a wealth of knowledge to help solve even the most difficult cases. Backed up by a great team of support staff, Cambridge Equine Hospital is your first choice in equine veterinary care.

We routinely perform a large number of pre-purchase exams on all types of horses, including ponies, sport horses, race horses, breeding mares and stallions. If you are considering buying a horse, feel free to contact us to discuss having a pre purchase examination performed by one of our experienced veterinarians.
We frequently deal with horses that have recently been bought without a pre-purchase examination, only for a problem to arise shortly afterwards. This can end up costing the new owner even more money, and in some cases can mean the horse is not actually suitable for the intended purpose. In a lot of cases, this could have been avoided with a pre-purchase examination.