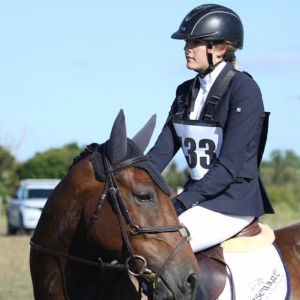 Pony for sale
---
MULTI-DISCIPLINED SMALL HORSE OR A WOULD/COULD BE PONY
Age
Discipline
Dressage, Eventing, Farm Hack, Hunter, Pleasure Horse, Pony Club, Show Hunter, Show Jumping.
Height
60 Inches | 152.4 Centimeters | 15 Hands
Breed
Price
Listed date
Expiry date
Sex
Location
Listing ID:
Listing Type:
---
Professionally produced and competed and also used by several of my working pupils to gain competition experience.

Mana just took his most recent rider double clear around Puhinui 95cm - her first ever horse trial 🥰!

He has succesfully competed to ..
95cm eventing soon to start 105cm and price may be readjusted.
1.05-1.10m showjumping
Level 2 Dressage
Show hunter
Pony club
Farm ridden and beach etc etc .
Capable of a lot more!

8 years old.
15hh but could possibly measure as pony.
Stationbred gelding.

Can be spooky and is forward going so needs a competent rider but will jump the moon for the right person!