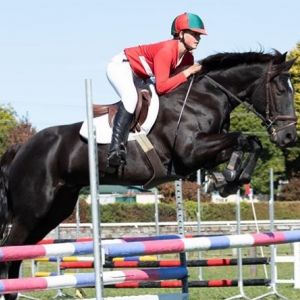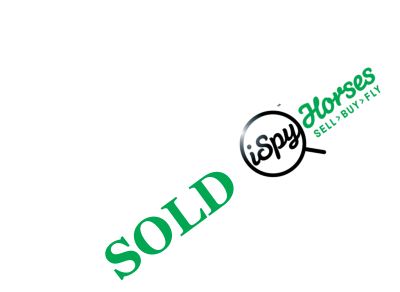 Horse for sale
---
Talented All Round Superstar
Age
Discipline
Dressage, Eventing, Hunter, Pleasure Horse, Pony Club, Show Hunter, Show Jumping.
Height
62 Inches | 157.48 Centimeters | 15.2 Hands
Breed
Price
Sex
Location
Bay of Plenty, New Zealand
Listing ID:
Listing Type:
---
Midnight Runner (Tig)

This horse is an absolute superstar. He has had an all round education from Show Jumping at HOY and Eventing at Timberlands to trekking and hunting. He is the easiest horse to have around and goes from jumping 1.15 in a HOY jump off to wandering through the madness of the big show on a long rein. He swims, is a competitive show hunter mount and loves a day out in the forest trekking. He is happy to lead the way or trek at the back. No buck, bite, rear, bolt etc. Good to shoe, clip, truck and float.

We have owned this boy since he was green broke as a just 5 year old. He has been exposed to all sorts of adventures and brought on slowly having breaks along the way to grow and mature. He is competitive in discipline and has a phenomenal jump. He is a chilled out dude who is happy to be loved and pampered. He is fit, sound and ready to go.

This season alone, he placed in the 115 at HOY. Was selected for both the Tauranga Pony Club Timberlands Team and the Bay of Plenty Pony Club Eventing teams (these comps were cancelled due to lockdown just before travel). He has twice competed at Cambridge SJ champs (2019 &2020), having placed several times both years. He was in the BOP PC HOY SJ team this season. He placed at the North Island PC Dressage champs (2020) and was part of the BOP Dressage team. Tig has won a rug for series champ at the Tauranga Show Hunter series and represented Tauranga PC at Foxton Show Hunter Champs (2018). Last winter he had a go at hunting and proved himself to be happy to be at the back or hunt at the front with the Master. He can chase, jump wire , tape and spars and then come back to wander on a long rein.

This horse is one in a million and is competitive yet happy to meander around with a beginner rider. It is with great sadness that we ask for expressions of interest for this precious horse but my daughter has not stopped growing (I have considered keeping the horse and selling the kid). She is more than happy to compete with him for another season but the sad reality is that in the next year or so she will be a little too tall for this super horse. He will only be sold to an approved home as he is genuinely part of the family.