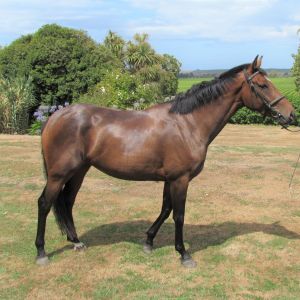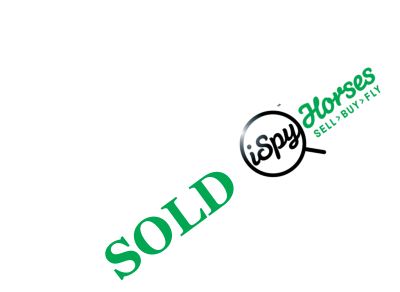 Horse for sale
---
Stunning 3 year old by renowned Eros K
Age
Discipline
Height
64 Inches | 162.56 Centimeters | 16 Hands
Breed
Price Range
Sex
Location
Listing ID:
Listing Type:
---
Stunning young mare ( born 24/10/2016) by the outstanding jumping stallion Eros K .
Eros K ( imp. Ireland )was the leading NZ jumping stallion in 2018 /2019 and posthumously awarded same title 2018/2019 competing to World Cup Qualifier 1..6 Grand Prix level. His mother Duchess De La Bryere was the Nation's Cup horse for Ireland.

Though early days, Bonnie shows the same scope, great bone and temperament as her famous Dad. She has been well handled from birth and exposed to a variety of things....very sane for her age. I started her lightly at 2 and a half and for 6 weeks over the Christmas period she went to Phil Jones in Kaikoura where she experienced the beach and was hacked out extensively. Phil described her as "lovely." Since coming home I have ridden her lightly and she hasn't put a foot wrong. She is however obviously very green and has done little arena schooling as prefer to get her out and about and maintain her interest than constant schooling. She is a blank unspoiled canvas for an ambitious kind show jumping or Show home. She is out of my lovely TB mare who has amazing temperament and who was also a bold honest jumper.. now retired. Has lovely confirmation that time will only improve upon as she fills out. Is currently approx 16 hh and I expect her to stay around that height. I did not breed her to sell but circumstances dictate I must. Great sane temperament, quite fearless and a tad mischievous!! No buck or dirt at all... tries hard to please. Will only sell to the very best of homes. Update!! Bonnie is now in Nelson getting further schooling.