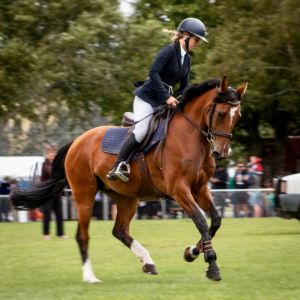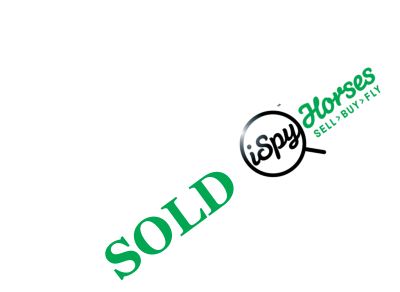 Horse for sale
---
Superb Multi Purpose Youngster
Age
Discipline
Eventing, Farm Hack, Hunter, Pony Club, Show Hunter, Show Jumping, Trekking.
Height
63 Inches | 160.02 Centimeters | 15.3 Hands
Breed
Price
Sex
Location
Listing ID:
Listing Type:
---
Glacial Burletta (AKA Angel) is a stunning 7 rising 8 year old St James mare.
I cannot speak highly enough of this mare. We brought Angel as a horse to hack around the farm, but she has exceeded expectations and truly stepped up into the role of an incredibly genuine all-rounder. She is absolutely beautifully put together and has 3 lovely paces, as well as the kindest eye that you will ever see. Angel had her first competition at the beginning of January this year, having done very little jumping previously and in 3 months was jumping very nice 1.10m rounds. You would be pushed to get a more honest horse with a better attitude, she jumps from anywhere with lovely form and is constantly eager to please. Our family has been impressed time after time with the effort that this little horse gives.

Angel could do anything, she has a huge amount of potential to be produced upwards in showjumping with a young rider moving onto hacks or a smaller adult rider, and likewise would do very well in the showhunter ring. We think that she would have a blast out eventing, she is naturally a bold and robust type, probably accredited to her station upbringing. She is heaps of fun out on the farm moving stock, and also enjoys hacking up the river to go swimming. I took her to one hunt at the beginning of the hunting season, however unfortunately due to being away could not hunt a full season, but she certainly looks the part and could be produced as a fun hunter also. Angel is good to ride alone and with others, she has no dirt.

*Jumping photo was first ever round.

Angel is a people's horse; she truly wants to be your friend and is really relational. We only want her to go to the best home. Regretfully for sale as rider is off to university, and this gorgeous girl is far too good to be a paddock ornament. In work, shod, clipped, and ready to go for the season, just waiting for her next rider.