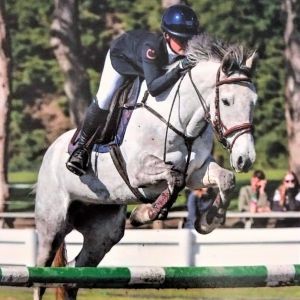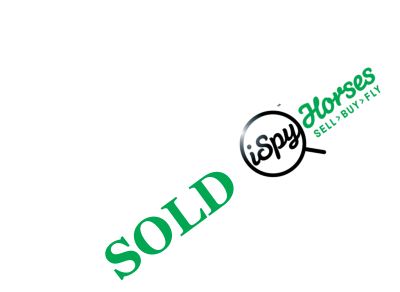 Horse for sale
---
Exceptional Young Horse
Age
Discipline
Height
64 Inches | 162.56 Centimeters | 16 Hands
Breed
Price
Sex
Location
Listing ID:
Listing Type:
---
Pacific Ambition
16hh home measured

7 years old

Can be viewed at Equidays 18th - 20th Oct

Affectionally known at home as Gin, she is a very uncomplicated loving horse with so much talent.
Last season was her first year competing so I did not push her but she became more competitive as the season went on. She really did an amazing job and was quick and brave in jump offs. She is careful and extremely honest and just loves to jump..
Gin has consistent clear rounds. These were her placings at the end of the season 1.10m and above:
3rd in Rookie Rider
1st 1.10
2nd 1.10m
6th and 5th in 1.20m
5th 1.15m
This season with 2 trips to Woodhill she has consistently gone clear and placed in:
4th 1.15m
2 x 4th 1.20m
1st 1.10m
3rd 1.10
Gin has competed up to 1.20m but schooled up to 1.50m.. She is brave and bold, nothing seems to worry her in the ring. Gin also loves xc and would do really well in any discipline. Balanced with 3 striking paces, she really has it all.
Gin would be a fantastic horse for a junior rider coming off ponies, she will save you every time! She would give any rider the confidence to go higher too.
She is so easy to handle, adores attention and never seems to get involved with paddock squabbles.
I'm looking for a 5* home this horse deserves.