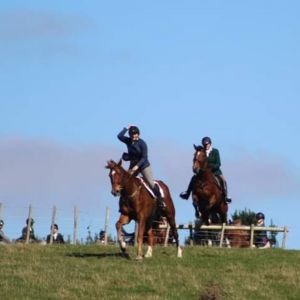 Horse for sale
---
Experienced Allrounder.. Now hunting with Wairarapa Hunt Club...!!
Age
Discipline
Dressage, Eventing, Hunter, Show Horses, Show Hunter, Show Jumping, Showing.
Height
68.5 Inches | 174 Centimeters | 17.1 Hands
Breed
Price
Listed date
Expiry date
Sex
Location
Listing ID:
Listing Type:
---
Faieska is a 12 yr old xbred By Craighaven Big Easy.

I have owned Faieska since he was 18months old, I show jumped him in the 5 yr & 6yr old Series and has competed to 1.25m Classes.

In recent years he has excelled in the Dressage Arena, Show Hunter, Saddle Hunter and Working Hunter Classes. Winning many championships..!

Faieska is a sound, sensible horse that you can take out to shows, win prizes and enjoy..!!

Over 100 dressage points in one season;
Dressage Wellington Summer Series Champion Level 1
Solway Dressage Autumn Series Champion Level 1
Wairarapa Dressage Series Champion Level 1
Wins at Level 2

Wins in Open 1.10m and High Points Show Hunter
Champion Saddle Hunter
Champion Working Hunter

Competes in a loose ring bomber bit which will be sold with him including his rugs.

Now hunting with the Wairarapa Hunt Club.. is fantastic up front with the Hunt Master. Very bold and confident..!!