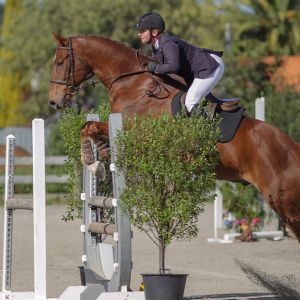 Horse for sale
---
Experienced Allrounder.. Amateurs Dream..!!
Age
Discipline
Dressage, Eventing, Hunter, Show Horses, Show Hunter, Show Jumping, Showing.
Height
68.5 Inches | 174 Centimeters | 17.1 Hands
Breed
Price
Listed date
Expiry date
Sex
Location
Listing ID:
Listing Type:
---
Faieska is a 12 yr old xbred By Craighaven Big Easy.

I have owned Faieska since he was 18months old, I show jumped him in the 5 yr & 6yr old Series and has competed to 1.25m Classes.

In recent years he has excelled in the Dressage Arena, Show Hunter, Saddle Hunter and Working Hunter Classes. Winning many championships..!

Ive hunted Faieska a few times and he jumps full wire. He will be out hunting in the Wairarapa Area this season.

Faieska is a sound, sensible horse that you can take out to shows, win prizes and enjoy..!!

Over 100 dressage points in one season;
Dressage Wellington Summer Series Champion Level 1
Solway Dressage Autumn Series Champion Level 1
Wairarapa Dressage Series Champion Level 1
Wins at Level 2

Wins in Open 1.10m and High Points Show Hunter
Champion Saddle Hunter
Champion Working Hunter


Results so far this season:

Wairarapa Show Jumping & Show Hunter Champs Oct 2018
Show hunter;
2nd Open horse 1.00m
2nd Open horse 1.10m High Points Series
3rd Open horse Championship 1.10m

Wairarapa A&P Show Oct 2018
Show Hunter;
3rd Open horse 1.00m
3rd Open horse 1.10m High Points Series

Wanganui A&P Show Nov 2018
Show Hunter;
3rd Open horse .90m
4th Sonya Glennie Champion points prize
3rd Accumulator Class

Wellington & Horowhenua SJ & SJ Champs Nov 2018
Show Hunter;
4th Equitation Series Class
5th Open horse 1.10m High Points Series
Reserve Champion Open Horse 1.10m Championship

Faieska has had 6 weeks holidaying due to my work commitments and then 3 days work and we competed at the Dressage Wairarapa Championships. Coming home with Reserve Champion in the Level 1 Amateur series..!!