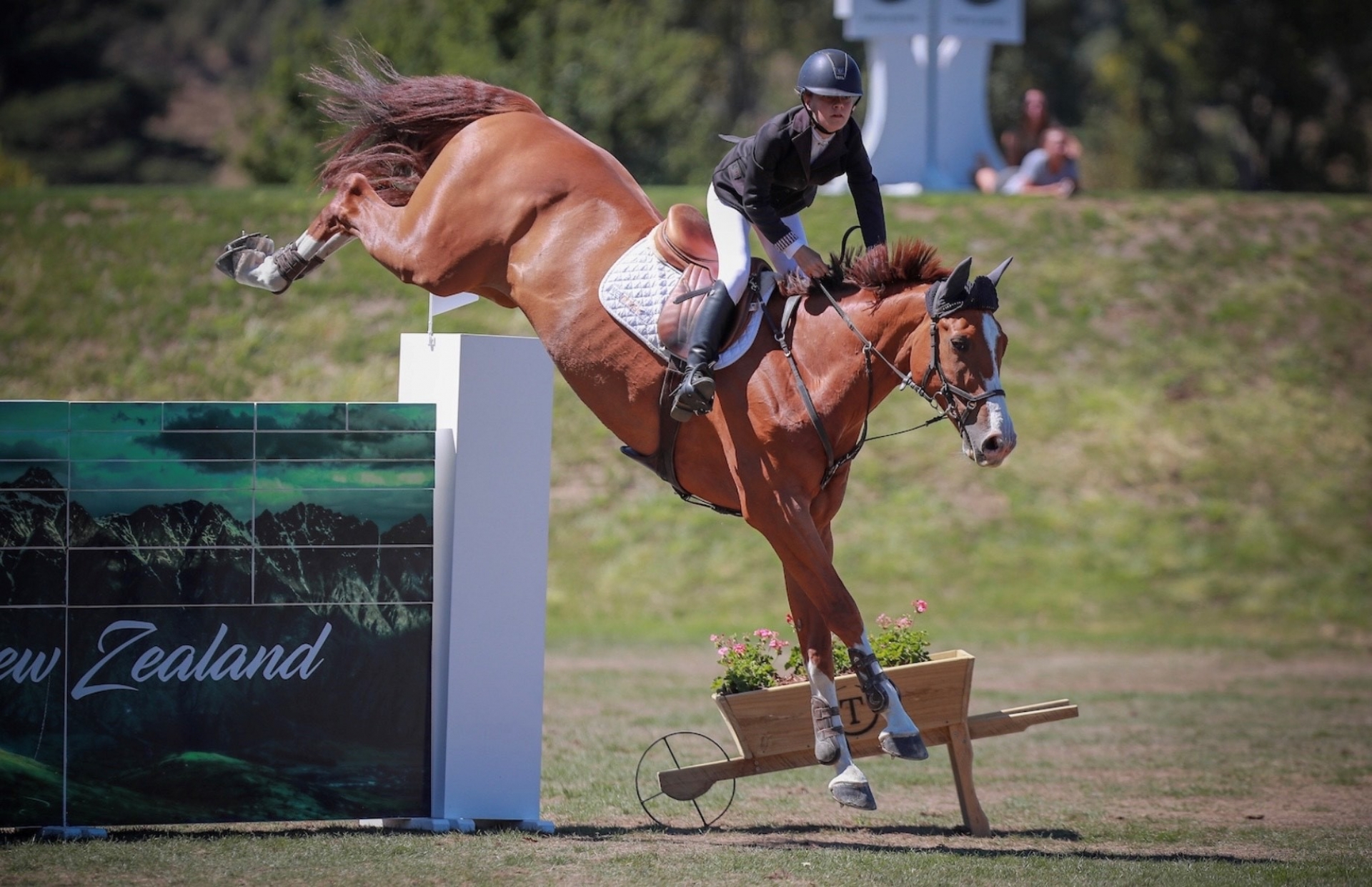 InFocus
---
DARING DALTON WATCHED BY THOUSANDS
iSpyHorses -- Fri, 15-Nov-2019
Olivia Dalton, an eighteen year old competitive show jumper based in Karaka, New Zealand, has for a long time tiurned heads in the show jumping world. Currently competing at Grand Prix level, she has a competitive team of three horses. Over the years she's enjoyed great success competing on ponies and now her success continues as she's moved onto hacks.
This enthusiastic, talented young rider is no stranger to the public eye. She has a large social media following with 19.5k followers on her Instagram page 'simplyshowjumping.' Olivia says "All the support is great and really motivating. I also like having a community where we can all keep up with what each other are doing."
Olivia recently stepped her Australian import Yalambi''s Garibaldi, otherwise known as Gary, up to their first CSI* 1.40m together at the Wairarapa Showjumping Show in Masterton. The pair went double clear to place a respectful third in a large class. Olivia was thrilled with the result. She tells us that the nine year old, Warmblood gelding gives her 'a great feel over the fence'. Olivia was also third on Cil Dara Bonaparte in the Young Rider class and she placed second in the 1.20m on Cheyenne. "Cheyenne is a really good speed round horse," Olivia tells us. The pair have been competing exceptionally well together after only becoming a combination earlier this year. Cil Dara Bonaparte, fondly known as Boo, is another warmblood Australian import that Olivia competes at Grand Prix level. What Oliva really likes about this talented gelding is how friendly he is. Olivia found it hard to pick a favourite, and she said, "They're all pretty equal."
Olivia's successful streak continued at the Waikato Grand Prix Show where she placed 4th in a competitive CSI* 1.40m, with Yalambi''s Garibaldi, and won the 1.20m class riding Cheyenne. Olivia is extremely grateful to her sponsors Maddox Equestrian, Emcee Apparel, Horsefit NZ, Dynavyte, Walkpro and Vet Physio for their continued support in helping her achieve her goals. Vet Physio's work in particular is an interesting and vital part of her horses care. Olivia tells us that her horses are treated by Vet Physio every two weeks. She finds they really benefit from the regular bodywork, "Especially if they've recently travelled for a long distance or competed on hard ground."
We asked Olivia to share some of her favourite moments in her showjumping career so far. "Definitely competing in Australia and riding in the Lady Rider at Horse of the Year," she told us.
Olivia's plans for the season are to "keep all the horses consistent, especially Boo, in Premier League classes'. Her next showjumping show is this Sunday at Woodhill Sands Equestrian Centre where she has Cheynne entered in the Outpost Buildings 1.30m, Cil Dara Bonaparte is entered in the FMG Young Rider, and Yalambi''s Garibaldi in the Prydes Easifeed Grand Prix Super Series.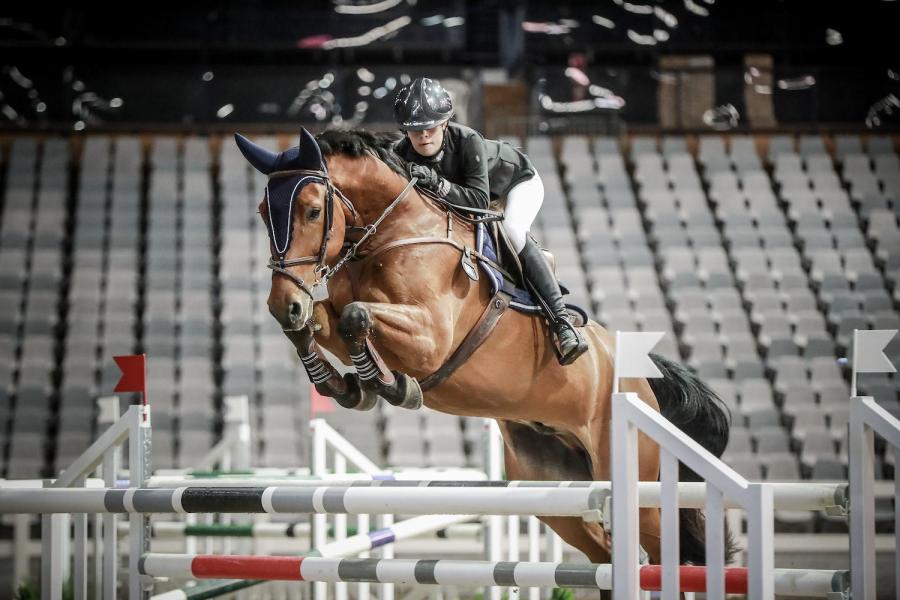 Olivia Dalton riding Yalambi''s Garibaldi in the CSI* 1.40m at the Waikato Grand Prix Show.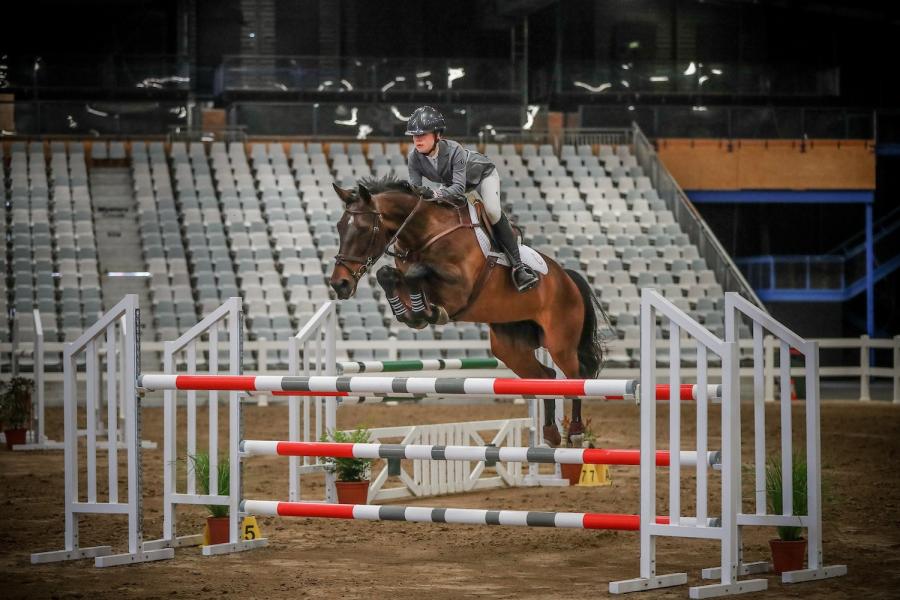 Olivia Dalton riding Cheynne in the 1.20m at the Waikato Grand Prix Show.
WORDS The Team at iSpyHorses

Photo Credit & Copyright Cornege Photography
© iSpyHorses
---