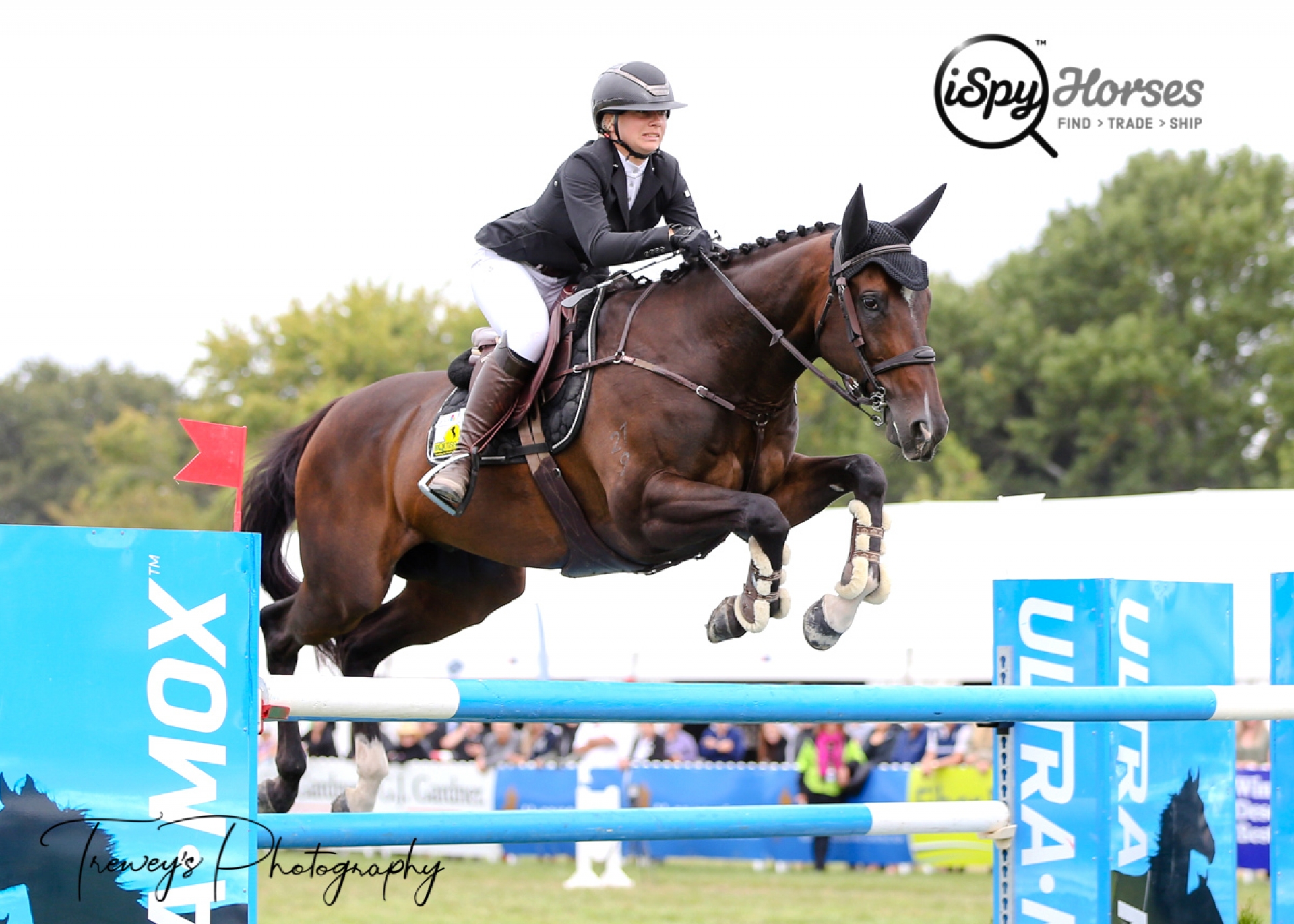 InFocus
---
EMILY HAYWARD IS VICTORIOUS AGAIN
iSpyHorses -- Wed, 13-Nov-2019
Twenty year old, full time rider, Emily Hayward, and her team of horses travelled to Auckland to compete in the North Island Show Jumping Championship Show last weekend. It was a successful event for Emily, placing first in the Premier Grand Prix and the Young Rider on her outstanding mount Belischi HM, otherwise fondly known as Thunder. "This horse truly gives me his all every time he enters the ring. He couldn't have given me anymore if he had tried," Emily said, in her post to Facebook after her win. The ten year old, Australian Thoroughbred gelding is by Chateau Istana and Talk Band, and is one of Emily's team of three horses. The two have been a combination since mid 2016 and are currently based in Te Awamutu. We asked Emily about Belischi HM and how he is to ride. Emily told us, "He's very spooky. You have to be on your game the whole time. This is part of what makes him so careful and successful in the ring It's half of how spooky he is and half of how big his heart is that makes him so great. He just loves his job."
Emily and Belischi HM know what is takes to win these competitive classes. It is not their first win by any means and will surely not be their last. The dynamic duo competed at the 2019 Land Rover Horse of the Year Show in Hawkes Bay to win the Olympic Cup. Emily also holds the Young Rider of the Year 2018 and 2019 titles. She won the Fielding World Cup Class in 2018 and she is also the winner four years in a row of the Young Rider series. This talented young rider's success is not just contained to New Zealand. Emily has also represented New Zealand as a member of the Young Rider teams in Korea (2015) and in Australia (2017).
Emily trains with coach Ross Smith, who is based in Australia and she has been riding, "Since before I can remember," she says. Emily is sponsored by Oakridge Equestrian, McMillian Equine, Equissage Therapy NZ, CWD NZ, Vetpro and GFA.. "I am super grateful to have their support. Especially the ones who have stood by me since I was a lot younger and coming through the grades." Emily's plans for the rest of the season are to just take things day by day. "I have a plan working back from the end of the season. I plan where I want to be at the end of the season and then base everything on that," she told us. "I'd love to defend the Olympic Cup Title on Belischi HM, so we are working toward that."
Emily and Belischi HM are an incredible pair to watch and have been great throughout the season. They are taking a well deserved weekend off before heading to Egmont A&P where they will compete in the second round of the NZ World Cup League.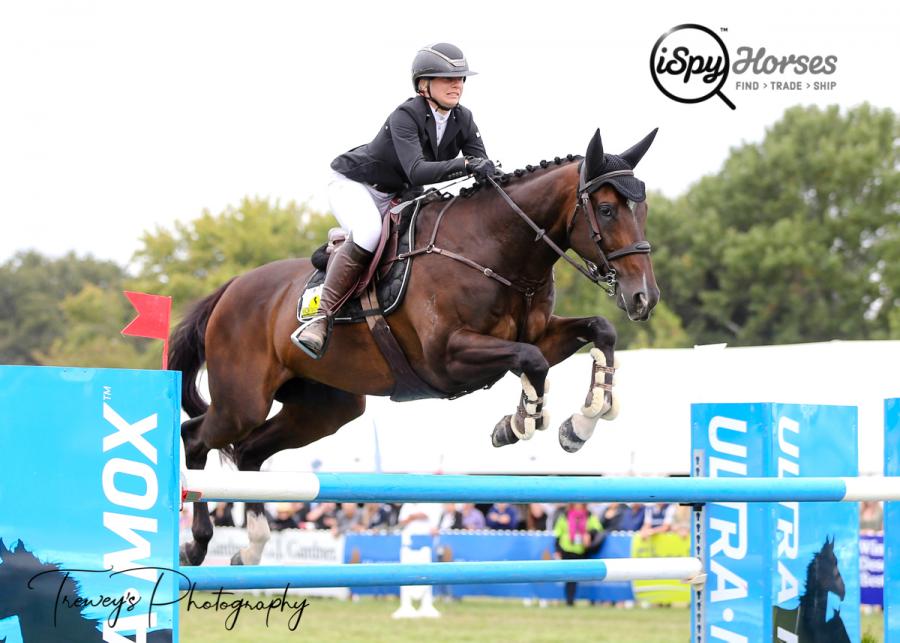 Emily Hayward riding Belischi HM in the NZ Land Rover Horse of the Year Olympic Cup.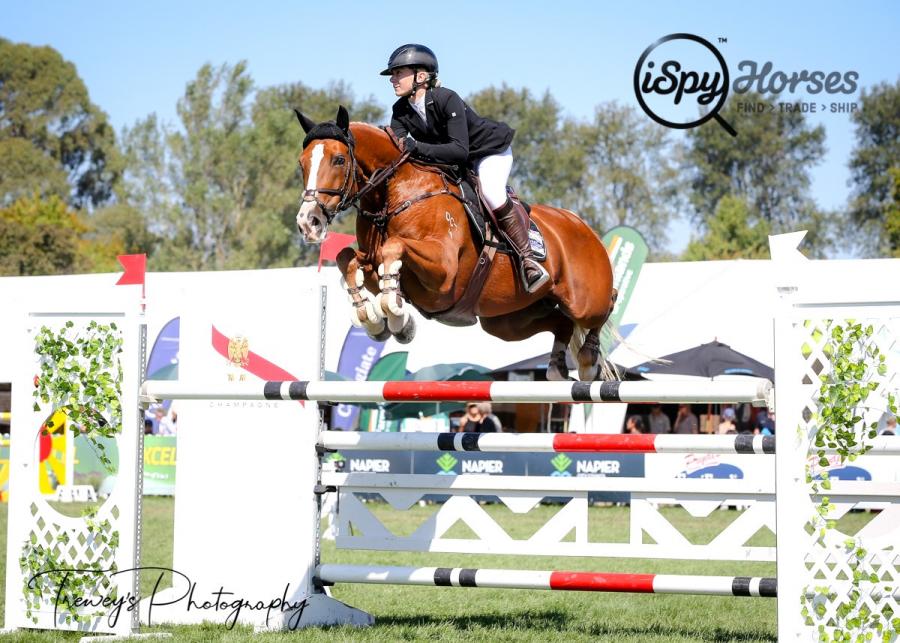 Emily Hayward riding Yandoo Lady Gold in the NZ Land Rover Horse of the Year Young Rider class.
WORDS The Team at iSpyHorses

Photo Credit & Copyright Trewey's Photography
© iSpyHorses
---